OnePlus 6T release date confirmed, How to pre-book in India?



Deepak Kumar, Sun, 14 Oct 2018
OnePlus 6T release date announced and it will be released in India on 30 October.
Ayla Networks and Tata Elxsi Band Together To Remit the Best Value-Added IoT Services to CSPs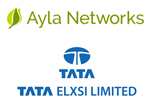 Deepak Kumar, Tue, 18 Sep 2018
The IoT Solutions provider and industry leader Ayla Networks have decided to join hands with Tata Elxsi, an international design and technology services provider to become the best aid for Communications Service Providers (CSPs) in achieving their business goals.
Four Technology Trends that will Change the World in the Next Decade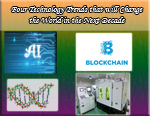 Deepak Kumar, Tue, 18 Sep 2018
Consider an urban Indian in their forties today, reminiscing their twenties. This takes us back to the turn of the new millennium. Pagers were ubiquitous and basic mobile phones had just popped up here and there, but even then our protagonist couldn't have imagined he/she would be able to video call their friends and book everything from food or a movie ticket to flights/ train ticket from their mobile phone.
Top 10 most popular machine learning languages in 2018 revealed



Deepak Kumar, Tue, 18 Sep 2018
Research reviles top 10 most popular machine languages used by data scientists in 2018 around the world.
World Blockchain Conference to begin in Atlanta July 11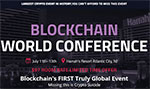 NI Wire, Sun, 8 Jul 2018
World largest Blockchain Conference is scheduled to begin in Atlanta July 11 2018.
More Stories