RedmiBook May Finally Arrive in India this Year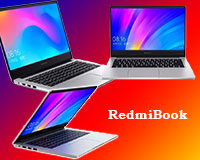 Deepak Kumar, Fri, 7 Feb 2020
Xiaomi has finally made a statement about the launch of RedmiBook in this year. RedmiBook laptops offer a set of exciting features and its latest designs are quite fascinating.
Samsung's Flagship Galaxy S10 Lite Unveiled at INR 39,999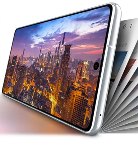 Deepak Kumar, Wed, 29 Jan 2020
Samsung recently unveiled its new Galaxy flagship model Galaxy S10 Lite. This phone is launched in India at a price of Rs. 39,999.
Samsung Galaxy Z Flip - Samsung's new foldable phone



Deepak Kumar, Sun, 12 Jan 2020
Samsung is going to launch a new foldable phone and the name given to this phone is 'Samsung Galaxy Z Flip'.
Nokia unveiled Nokia 2.3 smart phone with Android One and 4000mAh battery



Deepak Kumar, Sun, 8 Dec 2019
HMD Global launches Nokia 2.3 smartphone with Android One, 4000mAh battery and 6.2-inch HD+ display.
Top predictions for Machine Learning and Data Science in 2020



Deepak Kumar, Fri, 6 Dec 2019
Machine Learning Trends for 2020" report by top research organizations, determined that in the next 15 years, AI will be applied to manufacturing, healthcare, retail, transportation, payments, real estate and other sectors.
More Stories