शरद ऋतु में बच्चों के कपड़ों का चयन हो ऐसे


IANS, Fri, 28 Oct 2016
मौसम बदल रहा है और अब सर्दियां दरवाजे पर दस्तक देने लगी हैं। ऐसे में सर्दी के मौसम में बच्चों को ठंड से बचाने के लिए उनके कपड़ों के चयन को लेकर सावधानी बरतनी चाहिए ताकि उन्हें ठंड भी न लगे और वे स्टाइलिश भी दिखें। चमकीले रंग, जैसे लाल और हरे कपड़े विशेष रूप से ध्यान आकर्षित करते हैं और बच्चों पर जंचते भी हैं।
घर-घर लंका हर घर रावण इतने राम कहां से लाऊँ


NI Wire, Sat, 8 Oct 2016
उत्तर प्रदेश के बांदा शहर का वाशिंदा तुफैल अहमद, हर साल चार 'रावण' के पुतले बनाते है और आग लगाकर मारते भी है। नेकी का यह काम उन्हेे विरासत में उसके अब्बू एजाज से मिला है।
'Holla Mohalla-an Enduring Celebration': Remembering the holy town Anandpur Sahib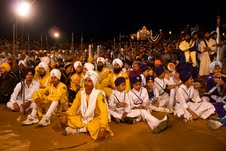 NI Wire, Tue, 18 Feb 2014
The four-day exhibition titled "Holla Mohalla-an Enduring Celebration" is all set to begin from February 21 - 24, 2014, at the Visual Art Gallery, India Habitat Centre, New Delhi. Snt Gurshan Kaur will be as Guests of Honour and will inaugurate the show. Bangalore based, Gallery Dravidam is all set to organize the event in collaboration with the
28th Surajkund International Crafts Mela culminates on promising note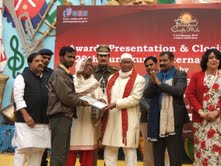 NI Wire, Sat, 15 Feb 2014
H.E. Jagannath Pahadia, the Governor of Haryana, declared the 28th Surajkund International Crafts Mela at Surajkund, Faridabad officially closed on 15th February (Saturday) during his valedictory speech on the occasion. He was the chief guest of the Closing-Cum-Award Presentation Ceremony.
Importance of Valentine's Day Celebration in our Time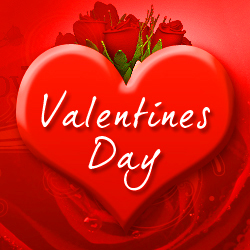 NI Wire, Fri, 14 Feb 2014
Valentine's Day or Feast of Saint Valentine was originally celebrated in the Christian tradition commemorating the saint on 14th February each year. Later the day rose in significance as the day was especially dedicated to lovers and their romantic relation the world over. This typical association of the day with romantic love dates back to the Middle Age.
More Stories