India bags 'Best Destination' tag at World Travel Awards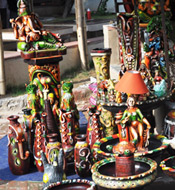 NI Wire, Fri, 11 Nov 2011
To the thriving Indian tourism industry, the recent Best Destination Awards at the 18th World Travel Awards in London just came as icing on the cake.
Tips of protecting from Computer Vision Syndrome



Noor En Ahmed, Sun, 26 Dec 2010
Whenever you sit long hours before the computer to watch your favourite contents or playing games or studying, you may have experienced the problems of muscle strain.....
Kandhamal's wonder women fight hate



WFS, Thu, 23 Apr 2009
"One morning, I heard a knock on the door. When I opened it I saw a group of men holding swords behind them. They started threatening me. They asked me why, despite being the daughter of a Hindu,
The terrible silence within the family



WFS, Thu, 16 Apr 2009
Psychologists and counsellors who deal with child sexual abuse are not surprised at the increasing number of cases of incest in the wake of the complaint filed by a 19-year-old girl against her businessman father and a 'tantrik'
1984: Rebuilding Lives with Love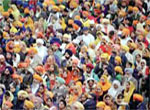 WFS, Sat, 4 Apr 2009
A large oil paining of a tall and handsome Sikh dominates Lakhbir Kaur's modest sitting room in Kumbra village in Mohali near Chandigarh.
More Stories