'Animal's People' a beautiful literary piece by Indra Sinha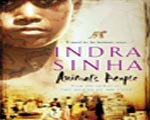 Pallavi Sharma, Mon, 8 Oct 2007
Story of 'Animal's People' a beautiful literary piece by Indra Sinha could have been a story with nightmares after reading which one would not have been able to sleep for nights taking its grim and horrible subject based on real life tragedy of ....
US wearing colored spectacles; See two similar things differently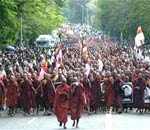 Binita Tiwari, Fri, 28 Sep 2007
The Western countries are known to wear colored spectacles and they see two similar things differently. Myanmar has come into the focus since the protest by Buddhist monks. This has geared a lot of political movements across the world; America
One World or Two?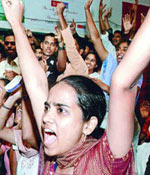 NI Wire, Tue, 25 Sep 2007
The recent incident of the molestation with the Indraprastha college students by some aspiring policemen and what happened thereafter is just one of the many manifestations how insecure the women are in this society. The incident
Social Networking or Social Delinking? Privacy for Trade



Binita Tiwari, Thu, 20 Sep 2007
Social networking sites are creating buzz these days creating new privacy challenges. It has become a vogue if you are not a part of these sites you will be taken as outdated. The services provider can have access on the personal data stored in ...
Ragging mere interaction among students or an abuse?



Pallavi Sharma, Mon, 17 Sep 2007
Story of Sanjay pal Singh is no different from various other previous stories of ragging and spoiling mental balance and bright future of budding citizens. Now we don't feel the news of this MCA student of Lucknow having nervous break-down due to
More Stories