Hindutva the trumpcard of Modi's politics



Vikash Ranjan, Mon, 10 Dec 2007
Applying all arms before Gujarat polls it is hindutva, the most reliable weapon like Brahmastra of Bhartiya Janta Party (BJP) upon which Modi has to bank on eventually. Knowing well that even Godhra carnage could not desist him from winning
Is India a secular country?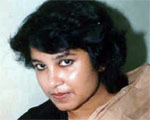 Vikash Ranjan, Mon, 26 Nov 2007
It is the unfortunate zenith of our paradoxical belief when we feel proud on saying ourselves the secular, democratic country. How far a country has the legitimate right to be called a secular when it cannot provide a safe and secure place to a ...
Cheers to children on Chacha Nehru's birthday



Binita Tiwari, Wed, 14 Nov 2007
Jawaharlal Nehru was fondly called as "Chacha Nehru" by children and after he left this world in 1964 his birthday is celebrated as Children's Day. This to remind us of a leader who carved a path for India which was struggling to stand on its
World's report card on equality between men and women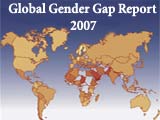 NI Wire, Tue, 13 Nov 2007
The Global Gender Gap Report 2007 published by World Economic Forum has covered almost 128 countries presenting around 90 percent of world population and showed the trend close to elimination of gender gap on the front of health and education.
The dwindling peace process of Nepal



Sanjay Bansal, Sat, 3 Nov 2007
The dwindling peace process in Nepal has created a glitch despite the involvement of UN and other international communities. It is said that the Maoists and the political parties both are responsible for this deadlock and delicate
More Stories