रिसोर्ससैट-2ए के साथ पीएसएलवी का हुआ सफल प्रक्षेपण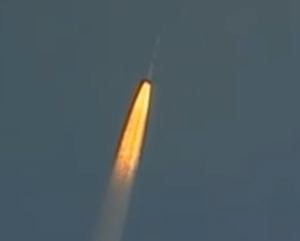 NI Wire, Wed, 7 Dec 2016
भारत ने अंतरिक्ष के क्षेत्र में बुधवार को एक और बड़ी कामयाबी हासिल की। अंतरिक्ष के क्षेत्र में आज भारतीय अंतरिक्ष अनुसंधान संगठन (इसरो) ने रिसोर्ससैट-2ए का सफल परीक्षण किया। रिसोर्ससैट-2ए का सफलतापूर्वक प्रक्षेपण ध्रुवयीय उपग्रह प्रक्षेपण यान (पीएसएलवी) के जरिये कर लिया गया।
ISRO Launches PSLV carrying 1,235 kg Resourcesat-2A remote sensing satellite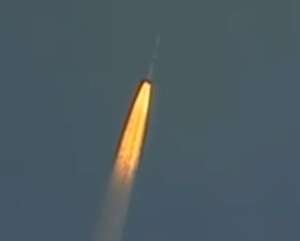 NI Wire, Wed, 7 Dec 2016
ISRO (Indian Space Research Organisation) successfully launched its PSLV 36 carrying remote sensing satellite Resourcesat-2A with a payload of 1,235 kg on Wednesday.
Countdown for PSLV's carrying 1,235 kg Resourcesat-2A satellite, progressing normally: ISRO



IANS, Wed, 7 Dec 2016
Indian space agency on Wednesday said the countdown for the launch of its rocket Polar Satellite Launch Vehicle (PSLV) carrying 1,235 kg Resourcesat-2A, an earth observation satellite, is progressing smoothly.
Lenovo Phab 2 with 4050mAh battery and 6.4 inch display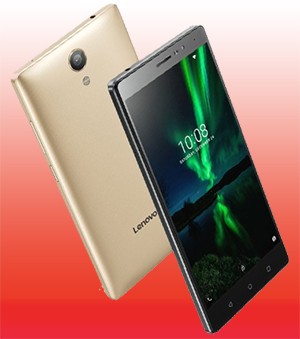 NI Wire, Tue, 6 Dec 2016
Lenovo launched a smartphone Lenovo Phab 2 with 6.4 inch display and is powered by a 1.3 GHz quad-core Media Tek MT8735 processor with 3 GB of RAM. Lenovo Phab 2 runs on Android 6.0 Marshmallow and comes with 3 mics to record audio and also supports noise cancellation.
Google Allo Takes to Speak Your Heart Out in Hindi



NI Wire, Mon, 5 Dec 2016
The Smart Messaging App Google Allo has introduced Hindi language in its chat services. The Hindi language option will now be available in 'Google Assistant', which comes with the Google Allo and also in the 'Smart Reply' feature of the app.
More Stories