Nuclear Missile Agni V Test-Fired Satisfyingly Paving India's Gain on Strategic Front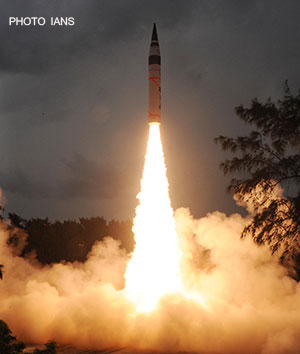 NI Wire, Wed, 28 Dec 2016
The fourth test launch of the nuclear capable Agni V missile was completed today from Abdul Kalam Island (formerly Wheeler Island), off the coast of Odisha. The indigenously developed Inter -Continental Ballistic Missile (ICBM) is now ready for going through user trial and for being commissioned into the Strategic Forces Command (SFC).
Huawei Honor 8 Android Nougat 7.0 release date announced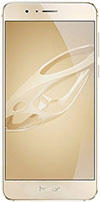 NI Wire, Tue, 27 Dec 2016
The release date of Android Nougat 7.0 based EMUI 5.0 interfacehas been announced. This update is coming in February 2017. Users of this phone will be getting update file in the month of February 2017.
अग्नि-5 के सफल परीक्षण पर पीएम ने दी बधाई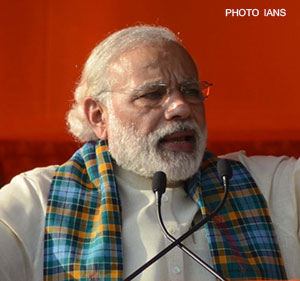 NI Wire, Mon, 26 Dec 2016
भारत की ओर से रक्षा के क्षेत्र में हासिल हुई सफलता पर देश के प्रधानमंत्री नरेंद्र मोदी ने बधाई दी। सोमवार को अग्नि-5 मिसाइल के सफल परीक्षण के बाद रक्षा शोध एवं विकास संगठन (डीआरडीओ) के वैज्ञानिकों को बधाई देते हुए पीएम मोदी ने कहा कि नई मिसाइल प्रणाली भारत की सामरिक रक्षा को जबरदस्त मजबूती प्रदान करेगी।
भारत को मिली बड़ी सफलता, अग्नि-5 का सफल परीक्षण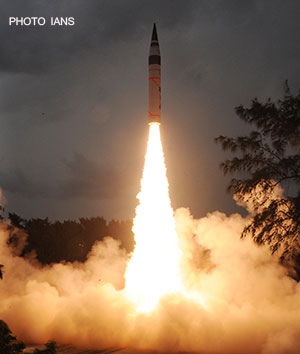 NI Wire, Mon, 26 Dec 2016
भारत ने रक्षा के क्षेत्र में सोमवार को एक और बड़ी सफलता हासिल की। रक्षा के क्षेत्र भारत ने आज स्वदेशी तकनीक से विकसित अंतरमहाद्वीपीय सतह से सतह पर मार करने वाली परमाणु सक्षम बैलिस्टिक मिसाइल अग्नि-5 के अंतिम परीक्षण में सफलता पाई है। ओडिशा प्रांत के बलासोर जिले में अब्दुल कलाम द्वीप में बैलिस्टिक मिसाइल अग्नि-5 का सफलतापूर्वक परीक्षण किया गया।
Facebook Disables Locating Your 'Nearby Friends' and Lets You Wave to Them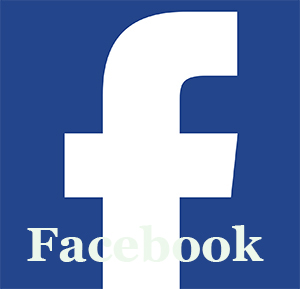 NI Wire, Mon, 26 Dec 2016
In its process of making the social networking features more safe and suitable for the users, the Facebook has expunged the 'Nearby Feature' which enabled users to pinpoint the location of their friends.
More Stories