Hema Malini inaugurated 3-days Mega Eye Camp, organised by Mahindru Foundation



NI Wire, Thu, 25 Dec 2014
Honourable MP of Mathura Hema Malini inaugurated a 3-days Mega Eye Camp, organised by Mahindru Foundation charitable Trust dedicated to eradication of curable blindness
Why Ebola is so dangerous?



NI Wire, Wed, 5 Nov 2014
Ebola is considered one of the most dangerous diseases in the world as till now there is no effective treatment or vaccine against the Ebola virus.
Google Doodle celebrates Jonas Edward Salk Birthday



NI Wire, Tue, 28 Oct 2014
Google Doodle is displaying the thank you message on the 100th Birthday of the Jonas Edward Salk. In the Google Doodle childrens are displaying the thanks message to Jonas Salk. Jonas was the first virologist who discovered the first inactivated polio vaccine.
Chikungunya outbreak in France



NI Wire, Fri, 24 Oct 2014
WHO was notified by the National IHR Focal Point for France of 4 cases of chikungunya locally-acquired infection in Montpellier, France
Ways to reduce your cancer risk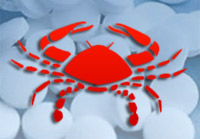 NI Wire, Fri, 17 Oct 2014
IARC Launched the new European Code Against Cancer. These guide describes the ways to reduce the cancer risk.
More Stories