Impact of Passive Smoking on Children


NI Wire, Wed, 16 Mar 2016
As per Global Youth Tobacco Survey, a school-based survey of students in grades 8, 9, and 10 conducted in 2009, one in five students live in homes where others smoke, and more than one-third of the students are exposed to smoke around others outside of the home; one-quarter of the students have at least one parent who smokes.
Health Minister inaugurates 3-day international conference on Antimicrobial Resistance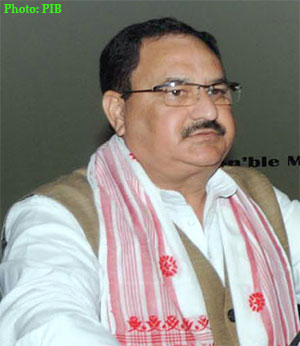 NI Wire, Tue, 23 Feb 2016
India is committed to combatingAntimicrobial Resistance (AMR). However, a collective action is required by all stakeholders within a country and by all countries within a region.
Health Ministry releases results from 1st phase of HFHS-4 survey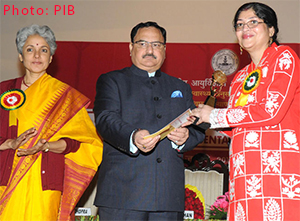 NI Wire, Tue, 19 Jan 2016
The Ministry of Health and Family Welfare released today the results from the first phase of the National Family Health Survey (NFHS-4), 2015-16.
Indian Medical Association to organize its annual Central Council Meet on December 27-28, 2015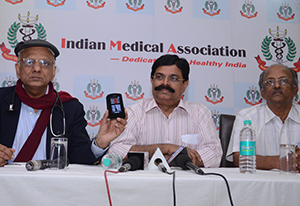 NI Wire, Thu, 24 Dec 2015
Over 1000 IMA leaders will deliberate and discuss achievements of 2015, plan for 2016 and address the key healthcare issues being faced by the Indian population
Union Health Minister inspects hospitals to review preparedness on H1N1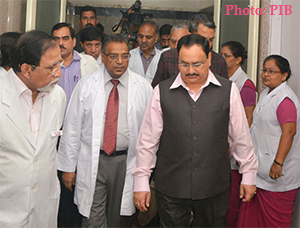 NI Wire, Tue, 3 Nov 2015
To review the preparedness of various hospitals to deal with the cases of H1N1 influenza, Shri J P Nadda, Union Minister for Health and Family Welfare visited Safdarjung Hospital and Dr. Ram Manohar Lohia (RML) Hospital, here today.
More Stories