Yoga can help overcome the challenges facing humanity: Lok Sabha Speaker Smt Sumitra Mahajan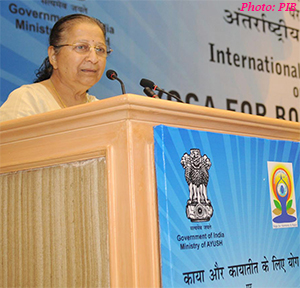 NI Wire, Fri, 24 Jun 2016
The two day 'International Conference on Yoga for Body and Beyond' came to a successful close in New Delhi yesterday. The conference was organized by the Ministry of AYUSH as a part of International Day of Yoga celebrations.
Why Do Yoga Every Day? A Practical Guide to Do Yoga Every Day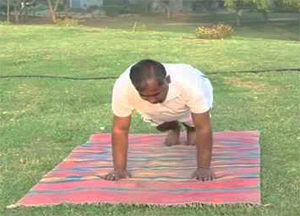 NI Wire, Wed, 22 Jun 2016
Yoga is the most powerful organic healing practice if you can practice it regularly. Here we are going to describe some effective yoga postures that can quickly make a turnaround effect in your health.
Chandigarh All Geared up for International Day of Yoga-2016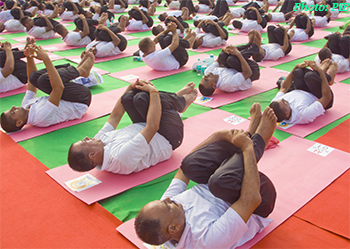 NI Wire, Tue, 21 Jun 2016
Chandigarh is all geared up to host the Second International Day Of Yoga, IDY-2016. Prime Minister Shri Narendra Modi will lead the IDY-2016 celebrations by participating in a mass Yoga demonstration of Common Yoga Protocol at the Capitol Complex in the city beautiful.
Over 1 lakh Yoga programmes and 10 mega events planned across the country "International Yoga Day"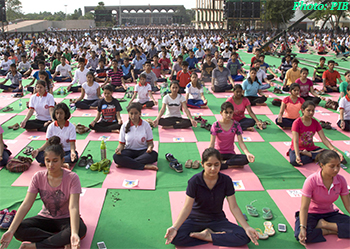 NI Wire, Mon, 20 Jun 2016
On the occasion of the "International Yoga Day" on 21st June, Nehru Yuva Kendra Sangathan (NYKS) will, in collaboration with over a dozen noted social organizations, hold 1,00,260 Yoga programmes at different centres across the country
A grand Rehearsal takes place at the Capitol Complex Chandigarh for 'International Day of Yoga 2016'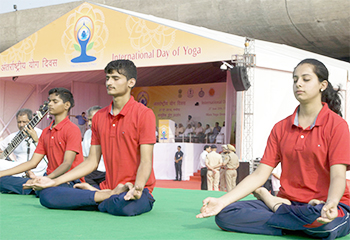 NI Wire, Mon, 20 Jun 2016
A colourful and grand rehearsal for the International Day of Yoga 2016 took place this morning at the Capitol Complex, Chandigarh. Prime Minister Shri Narendra Modi will lead the Second International Day of Yoga celebrations
More Stories