J P Nadda holds high level review meeting on Dengue and Chikungunya in Delhi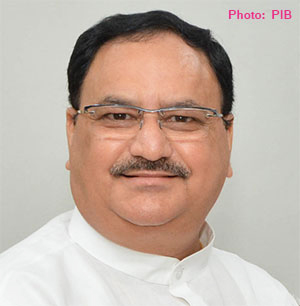 NI Wire, Thu, 15 Sep 2016
J P Nadda, Union Minister of Health and Family Welfare chaired a high level meeting to review the status of Dengue and Chikungunya in Indian with a special focus on Delhi and NCR
Address by the president at the ceremonial session of annual general meeting of the Indian red cross society and St.John Ambulance (India)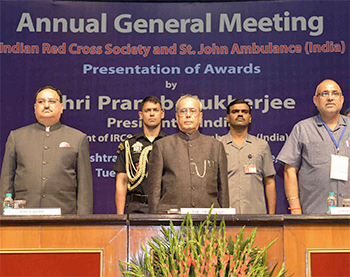 NI Wire, Wed, 31 Aug 2016
The President, Shri Pranab Mukherjee presiding over the Ceremonial Session of the Annual General Meeting of the Indian Red Cross Society & St. John Ambulance (India), at Rashtrapati Bhavan, in New Delhi. The Union Minister for Health & Family Welfare, Shri J.P. Nadda.
The Health Minister launches "Mera Aspataal / My Hospital" initiative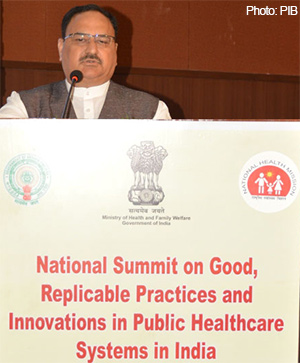 NI Wire, Tue, 30 Aug 2016
Shri J P Nadda, Union Minister of Health and Family Welfare launched the "Mera Aspataal / My Hospital" initiative at the third National Summit on Good and Replicable Practices and Innovations in Public Health Facilities at Tirupati, Andhra Pradesh.
National Heart Institute (NHI) celebrates 35th Founder's Day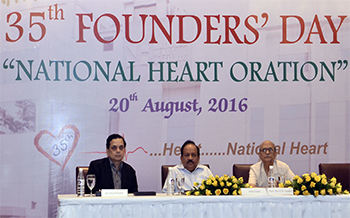 NI Wire, Mon, 22 Aug 2016
The National Heart Institute (NHI) celebrated its 35th Founder's Day at Hotel Shangri-La today. Dr Harsh Vardhan, Hon'ble Minister for Science and Technology, was the Chief Guest for the event. Padma Vibhushan Awardee Prof. P N Tandon, Prof. Emeritus, Neurosurgeon, AIIMS delivered the National Heart Oration. He spoke about how medical education is in urgent need of a revolution.
Health Minister Shri J P Nadda inaugurates 3rd World Trauma Congress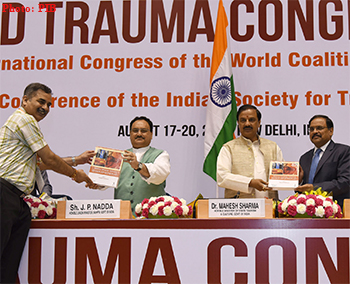 NI Wire, Fri, 19 Aug 2016
The Health Ministry will soon come out with a National Injury Control Program to provide trauma healthcare and save lives of the lakhs of persons lost in accidents and to injury.
More Stories