Mature liver cells can turn into stem cells: Research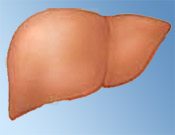 NI Wire, Sat, 7 Jun 2014
If everything remained on track, then in near future it will be easy for liver cells transplant to cure genetic liver disorders. According to researchers, liver is known to regenerate itself, but can liver cells be reverted to a stem-cell like state?
Say no to tobacco for a healthier India: Prime Minister Modi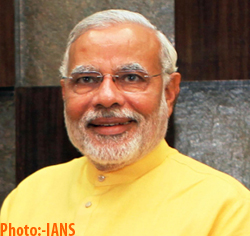 NI Wire, Sat, 31 May 2014
Prime Minister Narendra Modi asked the people of India to say no the tobacco product for a better and healthier India. He urged the people on the occasion of World Tobacco Day which is celebrated on 31 May every year.
World No Tobacco Day: Raise solid step, Only assurance is not enough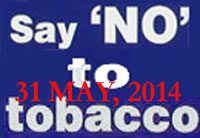 NI Wire, Sat, 31 May 2014
The growing menace of tobacco and its bad effect on us is enough to say the worst situation in this context. The situation has become so worst that only assurance is not enough for the same and there is a need for some
NCT government launched online OPD registration in Hospitals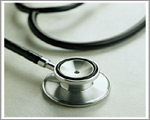 NI Wire, Sat, 31 May 2014
Govt. of NCT of Delhi launched new initiatives for public health care. In this regard a function was organized by the Health and Family Welfare Department of govt of Delhi at Delhi Secretariat wherein Chief Secretary Shri S.K.Srivastava,
Max Multi Specialty Hospital launches 'Healthy Her' programme for women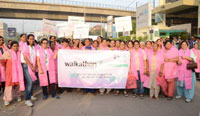 NI Wire, Thu, 29 May 2014
Celebrating the driving spirit of women, Max Multi Speciality Hospital, Noida today announced the launch of Healthy Her- an exclusive programme designed to focus on women's holistic wellness
More Stories