Scientists to develop non-insulin drug for diabetes and obesity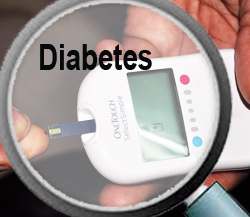 NI Wire, Sun, 27 Apr 2014
Researchers are on the way towards developing a new potential non-insulin drug for diabetes and obesity, which needs to be taken only once a week. If their efforts meet to a success, then certainly it will be a new achievement for medical science.
World Liver Day: India to become 'world capital of liver diseases' by 2025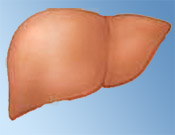 NI Wire, Sat, 19 Apr 2014
Due to our negligence and irresponsible lifestyle in which increased alcohol consumption also crucial, India is on the way to become 'World capital of liver diseases' by 2025. The astonishing facts have been revealed by a health expert.
Research: Now smokers can't taste bitter taste of caffieine



NI Wire, Tue, 25 Mar 2014
If you are a smoker or have quit recently, chances are that you may not taste and appreciate the bitter taste of caffeine in your cup of coffee
Day-long Awareness Campaign on World TB Day at AIIMS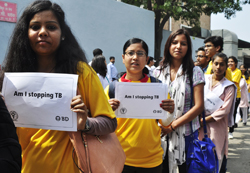 NI Wire, Mon, 24 Mar 2014
Hundreds of students took part in the formation of a human chain and rally to express solidarity with TB patients to raise public awareness about the debilitating disease at AIIMS in association with Becton, Dickinson & Co. (BD India), a leading medica
World TB Day: One million kids suffer from TB annually, says survey



NI Wire, Mon, 24 Mar 2014
Despite the facts that we have achieved major success in the field of medical science and medicines, it is the fact that the number of children suffering from tuberculosis (TB) annually has doubled since 2011. The shocking facts in the entire matter are that the truth is existing despite improved medication and government as well as aid agencies efforts.
More Stories