Interim budget 2014-15: Chidambaram claims key targets met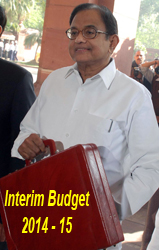 NI Wire, Mon, 17 Feb 2014
Despite the interruptions by some members in the Lok Sabha, Finance Minister P. Chidambaram presented the interim budget for 2014-15 in the Lok Sabha . Chidambaram during his budget speech, expressed his concern confronting the economy today and how his government has navigated so far to address the challenges
Chances of some concession in the Chidambaram's interim budget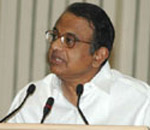 NI Wire, Sun, 16 Feb 2014
When UPA finance minister is all set to present the interim budget for the fiscal 2014-15, there is a chance that people can get some relief in terms of concession. Finance Minister P.Chidambaram is likely to announce some sop in the interim budget for fiscal 2014-15 to be presented in parliament Monday.
Banking strike cripples business and commercial activities



NI Wire, Mon, 10 Feb 2014
The two day long total banking strike has completely crippled the country's financial capital with most of business and commercial activities remained ineffective.
Domestic factors to be a major cause of concern for manufacturing: FICCI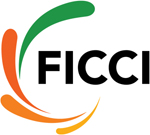 NI Wire, Mon, 10 Feb 2014
FICCI's latest Quarterly Survey on Manufacturing for the fourth quarter of 2013-14, indicates marginal improvement in the outlook for manufacturing sector vis-à-vis third quarter of 2013-14. However, the growth is expected to be subdued and as per the assessment of other parameters in the survey it is too early to term it as any recovery in the sector, noted FICCI.
Google buys 5.94% stake in Lenovo for $750m as part of Motorola deal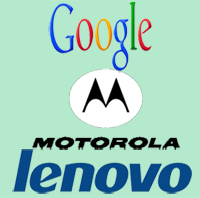 NI Wire, Fri, 7 Feb 2014
Google has bought 5.94% stake worth $750m in Chinese PC maker company Lenovo as part of Motorola deal. Google sold its Motorola Mobility division just a day-before the buy-out to Lenovo for $2.91 billion deal.
More Stories