Not Capitalism, AAP is against the Crony Capitalism: Kejriwal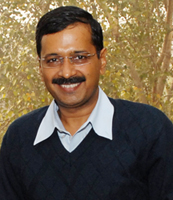 NI Wire, Mon, 17 Feb 2014
Former chief minister of Delhi Arvind Kejriwal has said that he is not against the capitalism; rather he is against the crony capitalism. He was addressing the Confederation of Indian Industry national council members here.
Interim Budget 2014-15: Highlights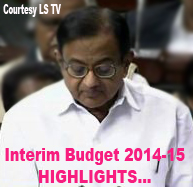 NI Wire, Mon, 17 Feb 2014
In the interim budget, Finance Minister P.Chidambaram has presented much relief to the people. FM has reduced the center excise on small cars and scooters, two wheelers from 12 to 8 percent The following are the consolidated highlights of the interim budget for 2014-15 presented in the Lok Sabha by Finance Minister P. Chiddambaram in Lok Sabha
Vote on Account is balanced and on expected lines: FICCI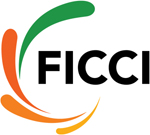 NI Wire, Mon, 17 Feb 2014
Commenting on the Vote on Account presented today by the Government, Mr. Sidharth Birla, President, FICCIsaid "The statement made by the Finance Minister was balanced and largely on expected lines. While industry expections were limited from an interim budget formality, the emphasis laid on turning around the growth trajectory and reviving the manufacturing sector in particular are well received."
Interim budget 2014-15: Chidambaram claims key targets met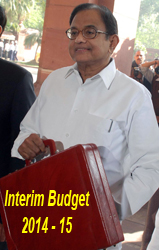 NI Wire, Mon, 17 Feb 2014
Despite the interruptions by some members in the Lok Sabha, Finance Minister P. Chidambaram presented the interim budget for 2014-15 in the Lok Sabha . Chidambaram during his budget speech, expressed his concern confronting the economy today and how his government has navigated so far to address the challenges
Chances of some concession in the Chidambaram's interim budget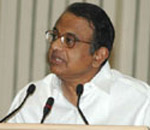 NI Wire, Sun, 16 Feb 2014
When UPA finance minister is all set to present the interim budget for the fiscal 2014-15, there is a chance that people can get some relief in terms of concession. Finance Minister P.Chidambaram is likely to announce some sop in the interim budget for fiscal 2014-15 to be presented in parliament Monday.
More Stories