FICCI: decontrolling diesel price is extremely progressive move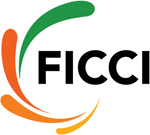 NI Wire, Sun, 19 Oct 2014
This is an extremely progressive move and underlines the commitment of the government to push further the agenda of reforms, growth and fiscal discipline
Rs. 15.26 crore dividend from REPCO Bank to Government of India



NI Wire, Mon, 15 Sep 2014
Today, Union Home Minister Shri Rajnath Singh received a cheque of Rs. 15.26 crore das ividend from the REPCO Bank on the behalf of Government of India.
ICICI Bank Launched 'Cardless Cash Withdrawal' Service



NI Wire, Wed, 10 Sep 2014
ICICI Bank, India's largest private sector bank, presents 'Cardless Cash Withdrawal', a service that allows its customers to transfer money from their account to anyone in India with a mobile number.
ICICI Bank launches ProCircle on Money2India platform



NI Wire, Thu, 24 Jul 2014
ICICI Bank Limited announces the launch of 'ProCircle', a special privilege program for the US-based users of its online money transfer tracking service Money2India.
ICICI Bank launches 'ICICI Bank Global Banking-Hello Canada'



NI Wire, Thu, 17 Jul 2014
ICICI Bank Limited, India's largest private sector bank, announced the launch of 'ICICI Bank Global Banking-Hello Canada',
More Stories