RBI sets withdrawal of Rs 10,000 a month from Jan Dhan accounts


NI Wire, Wed, 30 Nov 2016
The Reserve Bank of India has reduced the limit of withdrawal from Jan Dhan accounts which are being used to hoard unaccounted money to Rs 10,000 per month, according to reports.
Share Markets opened high on Wednesday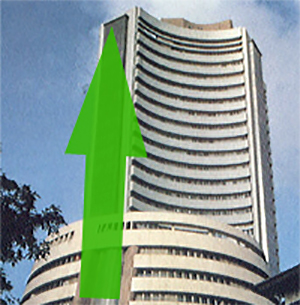 NI Wire, Wed, 30 Nov 2016
Share market opened with a positive note during the morning session of the trade.
शेयर बाजारों में तेजी, सेसेक्स में 44 अंक की बढ़ोत्तरी


NI Wire, Tue, 29 Nov 2016
मंगलवार को देश के शेयर बाजारों में तेजी देखी गई। प्रमुख सूचकांक सेंसेक्स 43.84 अंकों की तेजी के साथ 26,394.01 पर और निफ्टी 15.25 अंकों की तेजी के साथ 8,142.15 पर बंद हुआ। बम्बई स्टॉक एक्सचेंज (बीएसई) का 30 शेयरों पर आधारित संवेदी सूचकांक सेंसेक्स सुबह 58.45 अंकों की तेजी के साथ 26408.62 पर खुला और 43.84 अंकों या 0.17 फीसदी तेजी के साथ 26,394.01 पर बंद हुआ।
How Black Money will be taxed?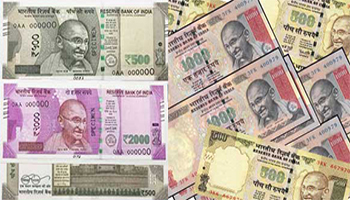 NI Wire, Mon, 28 Nov 2016
Union Government today presented amendments to the Income Tax Amendment Bill in its attempt to check large, unaccounted cash deposits post demonetisation.
"Business Decline after demonetisation" says survey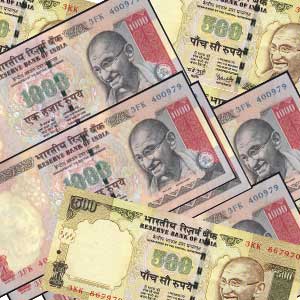 NI Wire, Fri, 25 Nov 2016
After the announcement of demonetisation by Prime Minister the whole country was surprised and the business sector is much surprised because demonetisation of notes of Rs 500 and Rs 1000 effected as decline in business recorded by the survey.
More Stories