जानिये कैसा रहा बीते सप्ताह का शेयर बाजार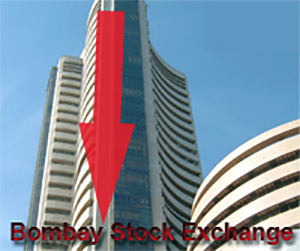 NI Wire, Sat, 3 Dec 2016
बीते सप्ताह देश में विमुद्रिकरण और अन्य कई आर्थिक नीतियों में परिवर्तनो से आर्थिक जगत में उथल मची रही। हालांकि नोटबंदी का शेयर बाजार पर पूरा असर नहीं माना जा सकता फिर भी अपेक्षाकृत पिछले सप्ताह बाजार में गिरावट दर्ज की गयी है।
यूनियन ने मांगे आरबीआई से नकदी आपूर्ति का विवरण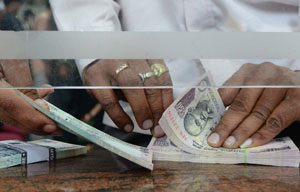 NI Wire, Sat, 3 Dec 2016
नोट बंदी के बाद से लगातार बैंको पर बढ़ते दबाव के कारण शुक्रवार को बैंकों के संगठनो ने आरबीआई से बैंकों को आपूर्ति की जाने वाली राशि का विवरण सार्वजनिक करने की मांग की है। जहां एक तरफ बैंक को अपने ग्राहकों की असुविधा दूर करने के लिये दिन रात एक करने पड़ रहे हैं वहीं दूसरी तरफ बैंकों को कम धन राशि निर्गत करने का आरोप जनता से लगता रहा है।
India will remain growth rate of 7.6 percent in 2017: UN report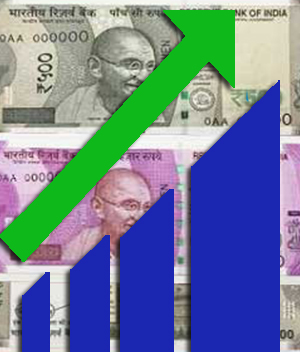 NI Wire, Fri, 2 Dec 2016
In a UN report it is said that India will maintain the growth rate of 7.6 percent in 2017.
Price of LPG hiked by Rs 2.07 per cylinder, ATF cuts by 3.7 percent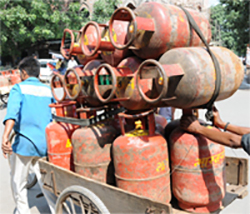 NI Wire, Thu, 1 Dec 2016
The price of subsidised cooking gas, or LPG hiked by State-run oil marketing companies (OMCs) by Rs 2.07 per cylinder which will be effective from Thursday. While the cost of Aviation Turbine Fuel (ATF) was cut by 3.7 percent.
RBI sets withdrawal of Rs 10,000 a month from Jan Dhan accounts


NI Wire, Wed, 30 Nov 2016
The Reserve Bank of India has reduced the limit of withdrawal from Jan Dhan accounts which are being used to hoard unaccounted money to Rs 10,000 per month, according to reports.
More Stories