रिजर्व बैंक के मौद्रिक नीति समीक्षा में कोई बदलाव नहीं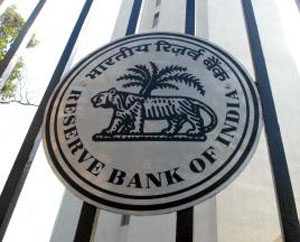 NI Wire, Wed, 7 Dec 2016
नोटबंदी फैसले के बाद पहली बार भारतीय रिजर्व बैंक ने बुधवार को मौद्रिक नीति समीक्षा पेश की। इसमें प्रमुख ब्याज दरों में कोई बदलाव नहीं किया है। यह 6.25 फीसदी पर बरकरार रहेगी।
Modi ask BJP MPs to encourage people to embrace a digital and cashless economy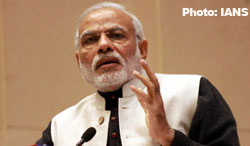 NI Wire, Wed, 7 Dec 2016
PM Modi asked BJP MPs to encourage the people for cashless and digital money transactions. Modi asked BJP MPs to compaign against the black money encourage people for making cashless transactions.
Sensex closed with gain of 44 points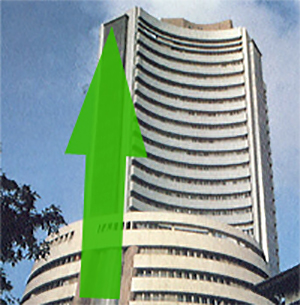 NI Wire, Tue, 6 Dec 2016
The growth has been seen in the share market of the country. The main index Sensex closed with growth of 43.66 points at 26,392.76 and NIFTY closed with growth of 14.40 points at 8,143.15.
उतार-चढ़ाव के बीच सेंसेक्स में 44 अंको की तेजी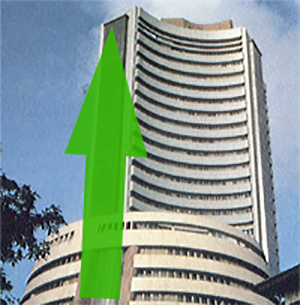 NI Wire, Tue, 6 Dec 2016
नोटबंदी फैसले के बाद शेयर बाजारों के उतार-चढ़ाव के बीच मंगलवार को देश के शेयर बाजारों में तेजी देखी गई। जिससे सेंसेक्स में 44 अंकों की तेजी आई। प्रमुख सूचकांक सेंसेक्स 43.66 अंकों की तेजी के साथ 26,392.76 पर और निफ्टी 14.40 अंकों की तेजी के साथ 8,143.15 पर बंद हुआ।
ब्याज दरों में हो सकती है कटौती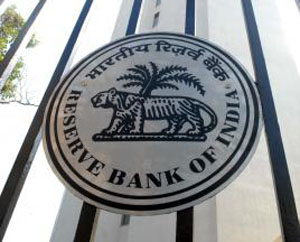 NI Wire, Tue, 6 Dec 2016
प्रधानमंत्री के नोटबंदी फैसले के बाद भारतीय रिजर्व बैंक बुधवार को पहली बार अपनी द्विमासिक मौद्रिक नीति समीक्षा की घोषणा करेगा। इसमें ब्याज दरों में कटौती की संभावना जताई जा रही है।
More Stories