Dispensing of fake currency notes through Automated Teller Machines (ATMs)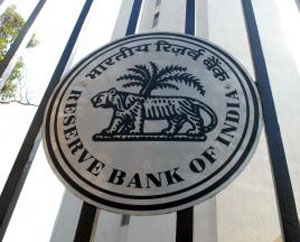 NI Wire, Sat, 18 Mar 2017
There have been media reports regarding dispensation of Rs 2000 notes resembling a genuine note but bearing the legend "Children Bank of India" in place of "Reserve Bank of India" from Delhi, Meerut (Uttar Pradesh), Sitamarhi (Bihar) and a few other places.
मनोहर लाल ने कहा भारतीय जनता पार्टी को प्रचंड बहुमत देकर विपक्षी दलों को एक करारा जवाब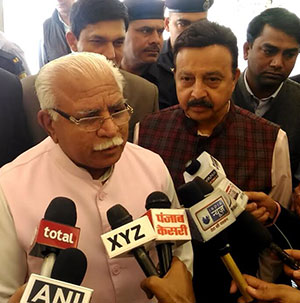 NI Wire, Sat, 11 Mar 2017
हरियाणा के मुख्यमंत्री मनोहर लाल ने कहा कि उत्तर प्रदेश और उत्तराखंड की जनता ने भारतीय जनता पार्टी को प्रचंड बहुमत देकर विपक्षी दलों को एक करारा जवाब दिया है।
Android based and in-house developed mobile application "MySSB APP" launched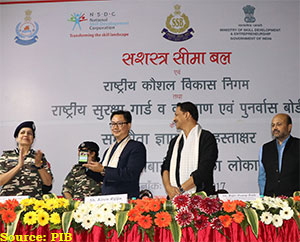 NI Wire, Sat, 11 Mar 2017
A MoU was signed between Sashastra Seema Bal (SSB), National Skill Development Corporation (NSDC) and National Skill Development Fund (NSDF), in presence of Union Minister of State for Skill Development and Entrepreneurship Rajiv Pratap Rudy and Union Minister of State for Home Affairs Kiren Rijiju here.
Roll out of GST-1st July 2017: approved in the 11th Council Meeting held on 4 March 2017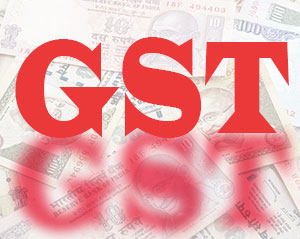 NI Wire, Sat, 11 Mar 2017
The GST Council in its 9th Meeting held on 16 January 2017 took note of the work to be completed for the rollout of GST and after deliberations, agreed to extend the date for rollout of GST from 1st April 2017 to 1st July 2017.
Steps taken by Government to curb the generation of black money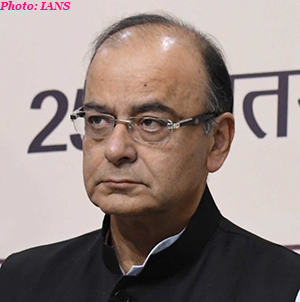 NI Wire, Sat, 11 Mar 2017
Action against black money is an on-going process. Such actions include policy-level initiatives, effective enforcement action on the ground, putting in place robust legislative and administrative frameworks
More Stories