PM inaugurates, lays foundation stone for several major highway projects at Udaipur; visits Pratap Gaurav Kendra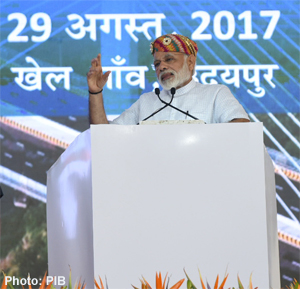 NI Wire, Wed, 30 Aug 2017
Prime Minister assured people affected by natural calamities, that the Union Government stood by them at this hour of difficulty, and expressed confidence that the people would overcome the challenges, and march forward with even greater vigour.
PM Modi inaugurates and does Bhoomi Poojan for NH projects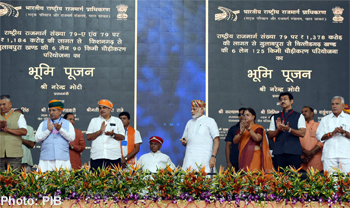 NI Wire, Wed, 30 Aug 2017
Prime Minister Narendra Modi has said that his government is fully committed to timely completion of work. The PM was speaking at an event in Udaipur in Rajasthan today to mark the inauguration and Bhoomi Poojan for National Highways projects worth Rs 15,100 crores in the state. Shri Modi inaugurated 12 National Highways projects worth Rs 5610 crores and did Bhoomi Poojan for 11 projects worth Rs 9490 crores.
NITI Aayog launches Ease of Doing Business Report: An Enterprise Survey of Indian States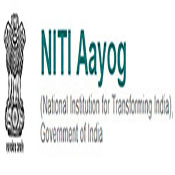 NI Wire, Tue, 29 Aug 2017
NITI Aayog launched today the Ease of Doing Business report based on an Enterprise Survey of 3,500 manufacturing firms across Indian states and union territories.
PM Modi congratulates all sportspersons and sports enthusiasts on National Sports Day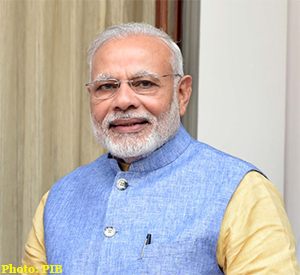 NI Wire, Tue, 29 Aug 2017
PM congratulates all sportspersons and sports enthusiasts on National Sports Day; pays tributes to legendary Hockey player Major Dhyan Chand
Prime Minister Modi 'Mann ki Baat' programme on All India Radio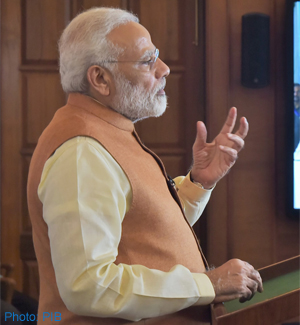 NI Wire, Mon, 28 Aug 2017
My dear countrymen, Saadar Namaskar. When on the one hand, a sense of festivity pervades the land, and on the other, news of violence comes in, from one part of the country
More Stories