Gandhiji Aimed at the Overall Development of Society and believed in the Dignity of Labour, says President at Mangrol, Gujarat


NI Wire, Tue, 3 Oct 2017
The President of India, Ram Nath Kovind, inaugurated/laid the foundation stone of various projects pertaining to the economic advancement of traditional fisherfolk communities in Mangrol, Gujarat
PM Modi lauds the contributions of eminent personalities and groups towards Swachhta Hi Seva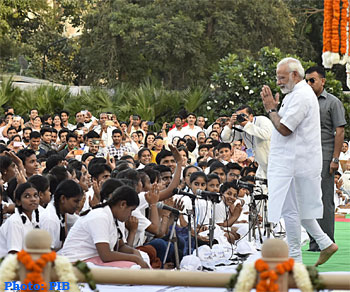 NI Wire, Tue, 3 Oct 2017
The Prime Minister, Narendra Modi, has lauded the contributions of eminent personalities and groups towards "Swachhta Hi Seva".
Las Vegas shooting At least 50 killed, more than 400 indurre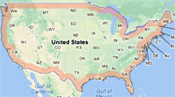 NI Wire, Mon, 2 Oct 2017
In a shocking incident which could be termed as insane incident, at least 50 people were killed in a gunman opened fire in a musical festival in Las Vegas in USA. More than 400 injured in the incident in which police shot dead the gunman.
Gandhi Jayanti: ICICI launches its sanitation awareness programme



NI Wire, Mon, 2 Oct 2017
Ms. Chanda Kochhar, MD & CEO of ICICI Bank, India's largest private sector bank by consolidated assets, today participated in the 'Swachhata Hi Seva' campaign. On the occasion of Gandhi Jayanti, Ms. Kochhar and some employees of ICICI Bank cleaned the area around the Backbay Reclamation branch of ICICI Bank in Mumbai.
Need to conserve wildlife for a harmonious co existence of all living beings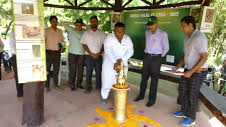 NI Wire, Mon, 2 Oct 2017
Imran Hussain, Minister (Environment & Forests), Govt. of NCT of Delhi inaugurated Wildlife Week 2017 on 2nd October, 2017 at Asola Bhatti Wildlife Sanctuary. More than 250 school children from Model National Public School, Dharti Mata Trust, Bright Institute of Management and Technology and Pragati Path Foundation, participated in the event alongwith their teachers and parents besides senior officers of Department of Environment and Forest, Govt. of NCT of Delhi.
More Stories