Greatest Service We Can Render to Our Fellow Human Beings is to help them Achieve their Potential, Says President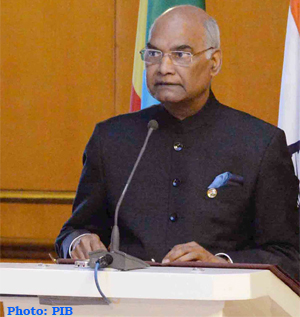 NI Wire, Mon, 9 Oct 2017
The President of India, Ram Nath Kovind, graced and addressed the initiation of various welfare progammes organised by the Mata Amritanandamayi Math (October 8, 2017) in Kollam, Kerala.
PM Modi addresses public meeting in Chotila, lays foundation stone for greenfield airport for Rajkot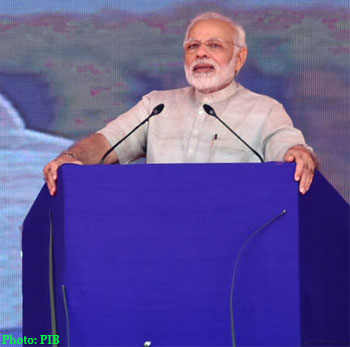 NI Wire, Sat, 7 Oct 2017
The Prime Minister, Narendra Modi, today addressed a public meeting at Chotila, in Surendranagar district. He laid the Foundation Stones for a greenfield airport for Rajkot; six-laning of Ahmedabad-Rajkot National Highway; and four-laning of Rajkot-Morbi State Highway.
PM Modi offers prayers at Dwarkadheesh Temple; addresses public meeting in Dwarka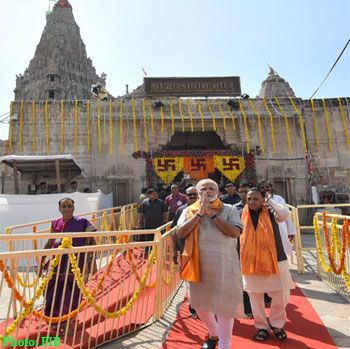 NI Wire, Sat, 7 Oct 2017
The Prime Minister unveiled plaques to mark the laying of foundation stones for a bridge between Okha and Beyt Dwarka; and other road development projects.
Hon'ble Prime Minister Narendra Modi to address Digital Saksharata Abhinandan Samaroh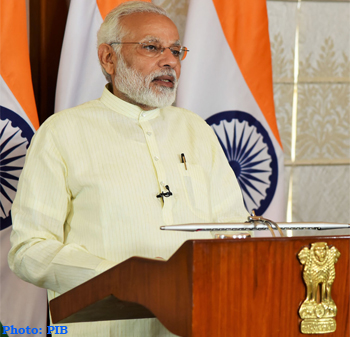 NI Wire, Sat, 7 Oct 2017
Digital Saksharata Abhinanadan Samaroh will be addressed by Hon' Prime Minister Narendra Modi on October 7, 2017 at IIT Gandhinagar.
India - EU Joint Statement during 14th India-EU Summit, New Delhi (October 06, 2017)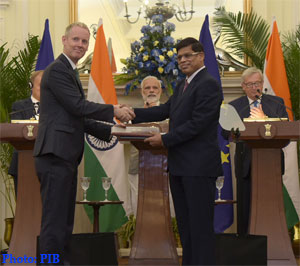 NI Wire, Sat, 7 Oct 2017
The 14th annual Summit between India and the European Union (EU) was held in New Delhi on 6 October 2017. The Republic of India was represented by Prime Minister Narendra Modi.
More Stories