Punjab's new CM takes office, after Amarinder Singh's resignation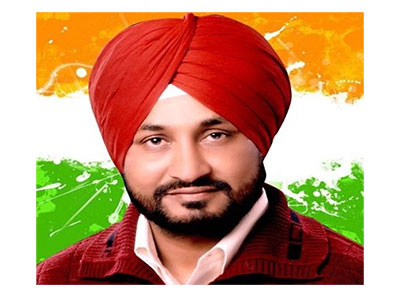 Supratik Mitra, Mon, 20 Sep 2021
After Amarinder Singh's weekend resignation as the CM of Punjab, the Congress has chosen Charanjit Singh Channi, a Dalit Sikh, to be sworn in as the Chief Minister of the state on Monday.
Punjab's CM Resigns amidst tussle with party colleague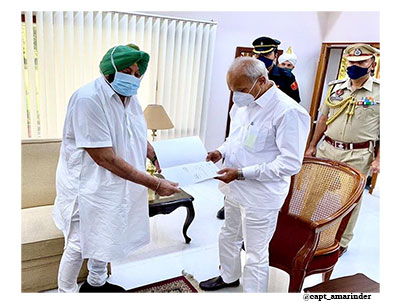 Supratik Mitra, Sun, 19 Sep 2021
Punjab's Chief Minister Amarinder Singh resigned from his post, just 4 months before the Assembly goes to elections.
New Cabinet takes oath in Gujarat, amid dissent within the BJP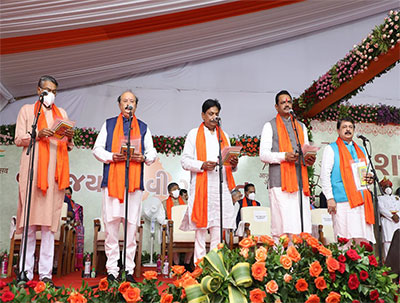 Supratik Mitra, Thu, 16 Sep 2021
The new Gujarat assembly cabinet took the oath, on Thursday, administered by the governor of Gujarat Acharya Devvrat, and in the presence of the newly appointed CM Bhupender Patel and his predecessor Vijay Rupani.
Prime Minister Modi Inaugurates new Defence Complexes in Delhi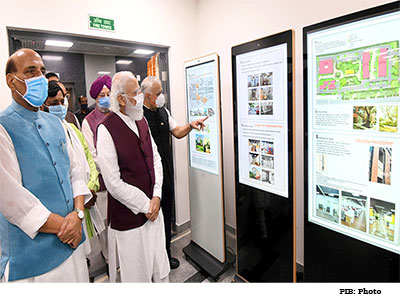 Supratik Mitra, Thu, 16 Sep 2021
On Thursday, Prime minister Narendra Modi inaugurated the new Defence Office Complex in Kasturba Gandhi Marg and Africa Avenue in Delhi.
Karnataka CM asks District authorities not to rush Court orders to destroy religious structures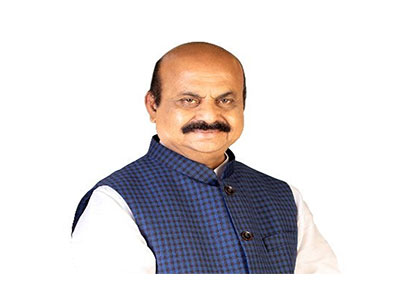 Supratik Mitra, Wed, 15 Sep 2021
Karnataka CM Basavaraj Bommai on September 14th asked to put a halt to the destruction of illegally constructed religious structures, on government land, following a court order.
More Stories