Scientists identify new biomarker for cancer and inflammation



NI Wire, Mon, 2 Sep 2013
In a recent finding, Scientists have revealed that biomarker galectin-3 could be used to assess cancer progression and inflammation. Dr. Isaac Eliaz, M.D. of Amitabha Medical Clinic in its report presented the first published case with the documentation of the clinical use of galectin-3 in order to monitor cancer progression and treatment response, as well as inflammatory conditions.
Superbug found to make targeted drugs impotent



NI Wire, Mon, 2 Sep 2013
A group of researchers in a new research have found a new mechanism that a specific superbug uses to fight off a key front-line antibiotic called daptomycin.
How stomach bacteria switch off human immune defences to cause disease: Study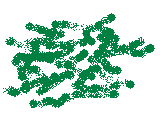 NI Wire, Mon, 2 Sep 2013
In a latest revelation, researchers have identified how stomach bacteria can manipulate the human immune system to survive in the mucosal lining of the stomach.
Researchers close to diagnose Alzheimer and its severity early



NI Wire, Fri, 30 Aug 2013
There are some good hope for the patients of Alzheimer's as researchers have made a new breakthrough which may not only help diagnose Alzheimer's, but also assess its severity
Avoid juice and take fruit to cut diabetes risk :Study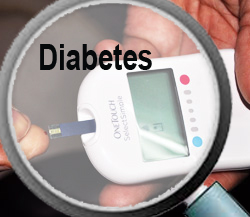 NI Wire, Fri, 30 Aug 2013
If you are accustomed to take drinking fruit for the perfect start of your day, then it is the suitable time to rethink about your schedule as the latest study has revealed that doing so can strongly increase the risk of diabetes.
More Stories