Blenders Pride Fashion Tour 2013: Witnessed collections from world class designers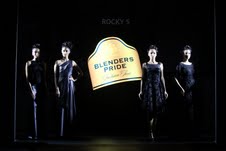 NI Wire, Mon, 18 Nov 2013
The 9th edition of Seagramas Blenders Pride Fashion Tour brings back panache and glamour with leading names from the fashion industry to make the world a stylish place. The designers featuring this season at the Blenders Pride Fashion Tour are Falguni and Shane Peacock, Gaviin Miguel, JJ Valaya, Neeta Lulla, Pankaj & Nidhi, Rocky S, Suneet Varma, Tarun Tahiliani, Vikram Phadnis and Wendell Rodricks.
Skin care brand Pevonia launches Spa Clinica PRO Micro-Retinol Line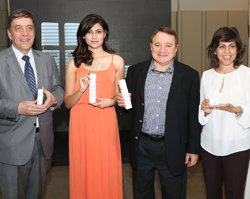 NI Wire, Fri, 15 Nov 2013
Skin care brand Pevonia recently added a new Spa Clinica PRO Micro-retinol line to its already existing gamut of skin care products. Spa Clinica PRO Micro-retinol line is an absolute anti-aging solution.
Vivaha 2013, Wedding Exhibition kicks start from 29th November at Ashoka Hotel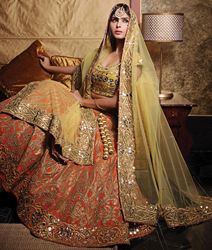 NI Wire, Mon, 11 Nov 2013
Vivaha 2013, the Asia Most Luxurious Wedding Exhibition will kick start from 29th November 2013 at Ashoka Hotel. "Celebrating Vivaha 2013" is the 13th edition of Asia's largest and most luxurious wedding exhibition, which will took place in capital 29th November to 1st December. The wedding expo will showcase wedding services, bridal wear and jewellery collections from top designers across the country
North East Festival: To explore the golden heritage from the region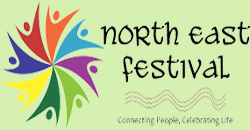 NI Wire, Tue, 5 Nov 2013
To explore the cultural and traditional heritage of the area, North East Festival 2013 is set to organise on 8 and 9 November at IGNCA Janpath in New Delhi. The two days festival in the capital showcasing the cultural and traditional Heritage of the North East region as well as present a case for the future of the region
India's Srishti Rana crowned as Miss Asia pacific World 2013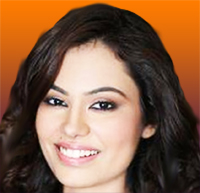 NI Wire, Thu, 31 Oct 2013
Faridabad girl Srishti Rana made India proud by winning the India at the international beauty pageant Miss Asia Pacific World 2013 leaving behind 49 other contestants to clinch the title.
More Stories