Silk India Expo 2014, inaugurated in Hyderabad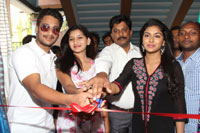 NI Wire, Wed, 14 May 2014
"Hastashilpi" Artisans and weavers welfare Association organized 6 days 'Silk India Expo-2014' at Sri Sathya Sai Nigamagamam, Srinagar Colony, Hyderabad Expo will be on till 19th May 2014.
Celebrity's walks on ramps in aid of cancer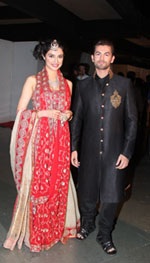 NI Wire, Tue, 13 May 2014
It was a noble cause to aid of cancer patients and the famous celebrities walks on the ramps for the same. The mega events war organised at NSCI grounds Worli, Mumbai.
The Village Arena: An Exhibition for Village Life on Canvas


NI Wire, Wed, 7 May 2014
Shree Yash Art Gallery presents The Village Arena, a group show of 4 artists who are established and upcoming in the promising field of art.
Chandini Sharma inaugurates IKAT handloom mela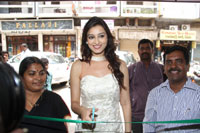 NI Wire, Wed, 7 May 2014
Pochampally Silks and weavers organised IKAT Handloom Mela 2014 a 12-days exclusive Handloom products exhibition at Pochampally silk and Sarees, New Marketing Complex, Tilak Road, Abids.
Beauty in the Best: An exhibition of eight eminent artists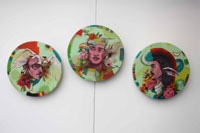 NI Wire, Tue, 6 May 2014
Floodlight Foundation Presented Beauty in the Beast-a Group Exhibition by 8 Artists, the exhibition took place at the Alliance Franaise with a presence of a Big gathering of Delhi Social Circle and Art Lovers.
More Stories