Wills Lifestyle India Fashion Week - Spring Summer 2014 Day 2 as it happened


NI Wire, Fri, 11 Oct 2013
Day 2 of Wills Lifestyle India Fashion Week saw designs of 11 fashion designers, which is being held in Hall No. 18 at Pragati Maidan, New Delhi.
WIFW spring summer 2014 concludes with cool resort and travel wear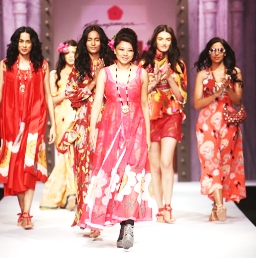 NI Wire, Thu, 10 Oct 2013
The Day-1 of the Wills Lifestyle India Fashion Week (WIFW) concluded on Wednesday with cool resort wear and a range for women who love to travel, which started today with autumn collection of Anupam Dayal and Masaba Gupta........
Alia Bhatt sizzles at ramp on WIFW spring summer 2014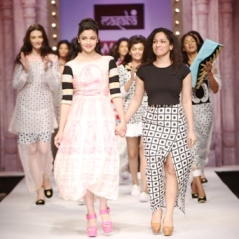 NI Wire, Thu, 10 Oct 2013
Sexy siren and Bollywood beauty Alia Bhatt on the opening day of Wills Life Style Fashion Week spring summer 2014 cat walked on the ramp showing the couture of very talented dress designer Masaba Gupta, who is the daughter of bollywood actress Neena Gupta...................
Designer Rajdeep Ranawat unveil Spring/Summer 2014 Collections at WIFW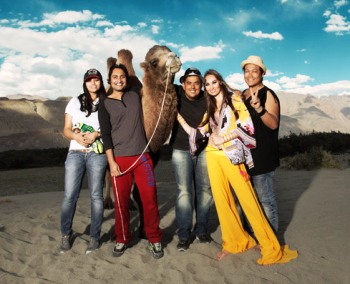 Amit Kumar, Thu, 3 Oct 2013
Ace designer Rajdeep Ranawat is all set to unveil his Spring Summer 2014 'Rococo', which will blow you away on a journey to a sultry grove, rich with bamboo thickets, juicy fruits, vivid flowers and exotic birds; intercepted with the lighthearted themes and intricate designs of Rococo.
Designer Neeta Paul unveils her Bridal Collection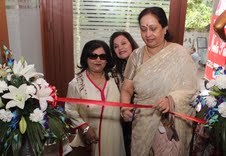 NI Wire, Wed, 2 Oct 2013
The eve was full of celebrations as Designer Neeta Paul unveiled her new collection at her standalone store, a one-stop shop for designer wear. The sheer beauty and feminity of fabrics like fine European velvet silks, satin lurex, finest of satin prints makes the collection a classic favourite among women who associate with an ethereal quality."The look of the
More Stories