Economic Survey projected 6.7% growth rate, inflation 6.2%



NI Wire, Wed, 27 Feb 2013
The Economic Survey of India, tabled on Wednesday by Union Finance Minister P Chidambaram in Lok Sabha has projected a higher growth rate in the next fiscal as against to current GDP (Gross Domestic product), which is declared around at 5%......................
Economic Survey to be tabled in Lok Sabha today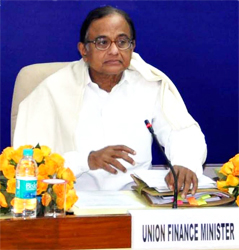 NI Wire, Wed, 27 Feb 2013
The Economic Survey for financial year (FY) 2013-14 will be presented by Union Finance Minister P Chidambaram on Wednesday as part of the tradition. A day before tabling the Union Budget, the Economic Survey is presented in the Parliament.......................
RBI releases final guidelines for opening new banks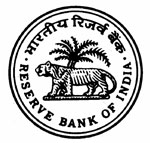 NI Wire, Sat, 23 Feb 2013
The Reserve Bank of India (RBI) - India's master bank - Friday released the final guidelines for issuing new bank licences, paving the way for corporate firms to enter the sector.........................
Chidambaram launches innovative CPC-TDS system; calls it big boom for taxpayers, govt.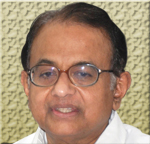 NI Wire, Sat, 23 Feb 2013
Finance Minister P Chidambaram Saturday launched an innovative Centralised Processing Cell for Tax Deducted at Source (CPC-TDS) at Aayakar Bhawan, Sector-3, Vaishali, Ghaziabad that will be proved mutual beneficial for both the taxpayers and the government............................
Two-day strike from today midnight: Assocham urges to refrain



NI Wire, Tue, 19 Feb 2013
It seems that the stage has been ready to set for a two-day strike started from today midnight by different trade unions. The strike has been called by about eleven registered trade unions and it will be start from todays mid night.
More Stories