रुक्मणी और नील उदयपुर में लेंगे सात फेरे


NI Wire, Sat, 17 Dec 2016
हाल ही में बॉलीवुड अभिनेता नील नितिन मुकेश की मंगेतर रुक्मिणी सहाय से हुई उनकी सगाई के चलते उम्होंने खूब चर्चाएं बटोरी। और अब जल्द ही अपनी नील रुक्मिणी के साथ उदयपुर में शादी रचाने के लिए भी तैयार हैं। आपको बता दें कि शादी रैडिसन ब्लू होटल में 7 फरवरी से 9 फरवरी तक चलेगी।
आमिर ने किया नोटबंदी का समर्थन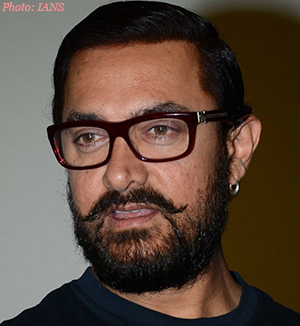 NI Wire, Sat, 17 Dec 2016
प्रधानमंत्री नरेन्द्र मोदी के नोटबंदी के फैसले का समर्थन करते हुए बाॅलीवुड अभिनेता आमिर खान ने कहा कि नोटबंदी से उन्हें कोई परेशानी नहीं हुई, क्योंकि उनके पास कोई कालाधन नहीं है।
A.R. Rahman enters again in Oscar race for the year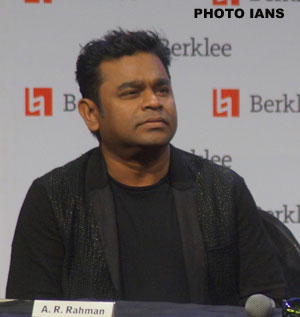 NI Wire, Wed, 14 Dec 2016
Indian music maestro, A.R. Rehman, who is well known for his fabulous work in composing and singing in the Indian music industry as well as in the world. A.R. Rehman is again in the Oscar race for the year as he is a composer, singer-songwriter, music producer and musician.
A Look Back at the Thalaivar as he Turns 66 and with Elan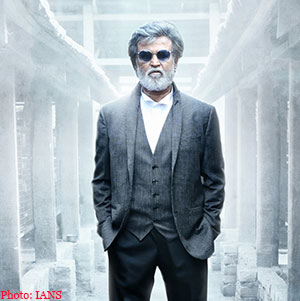 NI Wire, Mon, 12 Dec 2016
"Rajinikanth"- the name itself is enough to ignite the feelings of a millions of people and to adjudge a movie as a Blockbuster. The Thalaiva (same as Thalaivar meaning a Boss or Leader in Tamil), as he is popularly referred to, is a kind of era in Kollywood and that needs no proof. The heartthrob of many is celebrating his 60th birthday today amidst the shower of blessings and wishes from his crazy fans.
Varun, Alia finshes shoot of "Badrinath Ki Dulhania"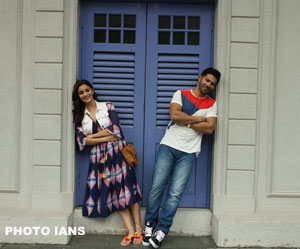 NI Wire, Mon, 12 Dec 2016
Shooting of "Badrinath Ki Dulhaniya" has now completed and actors Varun Dhawan and Alia Bhatt wrapped the shooting of the movie. They also thanked all the crew members and the whole team of the movie.
More Stories