President seeks sustained engagement with overseas community, tells diaspora in Ethiopia that government cares for them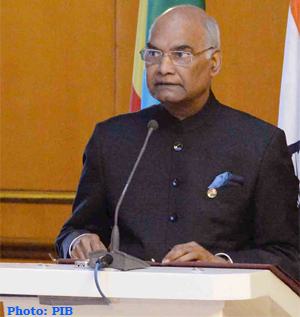 NI Wire, Fri, 6 Oct 2017
The President of India, Ram Nath Kovind, addressed an Indian community reception in Addis Ababa (October 4, 2017) hosted by the Ambassador of India to Ethiopia, Shri Anurag Srivastava.
Address by the President of India at India-Ethiopia business dialogue to commemorate the 12th anniversary of the India Business Forum in Addis Ababa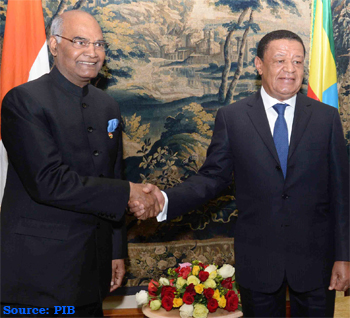 NI Wire, Fri, 6 Oct 2017
It is my pleasure to be here for the India-Ethiopia Business Dialogue and to address a business community that is, really, the legatee of an age-old relationship.
President of India accorded Ceremonial Welcome, holds talks with President of Djibouti; Agreement signed between the two countries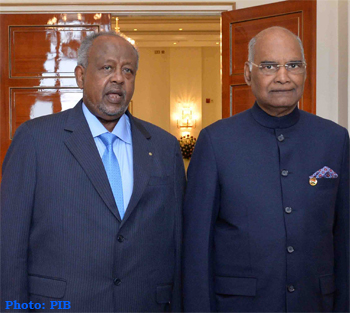 NI Wire, Thu, 5 Oct 2017
The President of India, Ram Nath Kovind, was accorded a ceremonial welcome at the Presidential Palace in Djibouti this morning , on the second day of his visit to the African country.
PM's Press Statement during visit of PM of Japan to India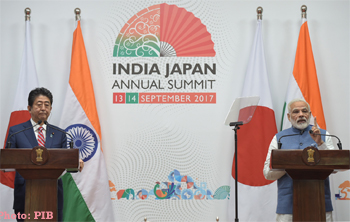 NI Wire, Fri, 15 Sep 2017
I'm delighted that I got the opportunity to welcome my unique friend, Prime Minister Shinzo Abe in India, especially in Gujarat. Prime Minister Abe and I have met several times on the sidelines of global conferences but welcoming him in India is a matter of great happiness for me.
Press Statement by Prime Minister during State Visit of President of Belarus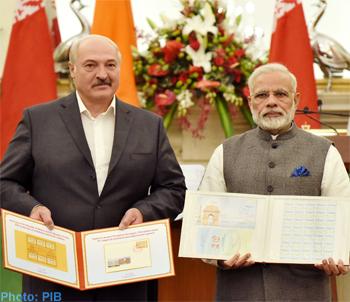 NI Wire, Wed, 13 Sep 2017
I am delighted to welcome President Lukashenku to India. His visit comes as both countries mark 25 years of our diplomatic relationship this year.
More Stories