President of India accorded Ceremonial Welcome, holds talks with President of Djibouti; Agreement signed between the two countries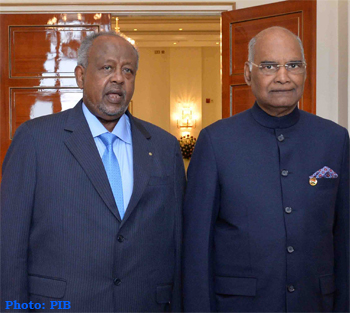 NI Wire, Thu, 5 Oct 2017
The President of India, Ram Nath Kovind, was accorded a ceremonial welcome at the Presidential Palace in Djibouti this morning , on the second day of his visit to the African country.
PM's Press Statement during visit of PM of Japan to India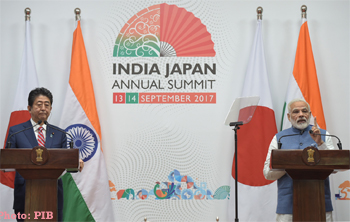 NI Wire, Fri, 15 Sep 2017
I'm delighted that I got the opportunity to welcome my unique friend, Prime Minister Shinzo Abe in India, especially in Gujarat. Prime Minister Abe and I have met several times on the sidelines of global conferences but welcoming him in India is a matter of great happiness for me.
Press Statement by Prime Minister during State Visit of President of Belarus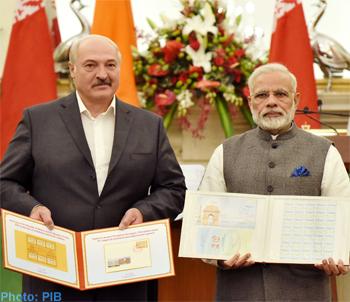 NI Wire, Wed, 13 Sep 2017
I am delighted to welcome President Lukashenku to India. His visit comes as both countries mark 25 years of our diplomatic relationship this year.
Sports Minister Vijay Goel addresses Global Millennium Summit at Dubai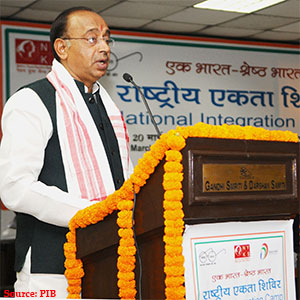 NI Wire, Sat, 18 Mar 2017
I am very happy to be here today at the SRCC Global Millennium Summit 2017 as the Chief Guest.
PM's Press Statement during the joint media briefing with Crown Prince of Abu Dhabi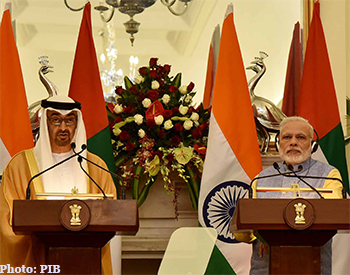 NI Wire, Wed, 25 Jan 2017
It gives me great pleasure to welcome to India a dear friend, His Highness Sheikh Mohammed bin Zayed Al Nahyan . We are delighted that His Highness has come back to India on his second State visit. And, with his participation as our honoured Chief Guest in the Republic Day Celebrations tomorrow this visit is particularly special.
More Stories