SAG Pakistan and India share judo golds at South Asian Games on final day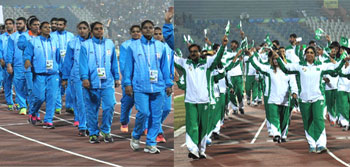 NI Wire, Wed, 17 Feb 2016
Pakistan and India evenly shared the four golds on offer on the final day of the judo competition at the 12th South Asian Games 2016.
SAG Perfect 10 for India in Boxing 12th South Asian Games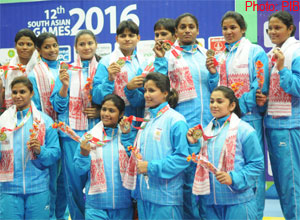 NI Wire, Tue, 16 Feb 2016
It all went as scripted for Indian women pugilists who crushed any chance of a final-day surprise beating their Sri Lankan opponents convincingly to bag all the three gold medals on offer on the closing day at the 12th South Asian Games in Shillong on Tuesday.
Jwala Gutta and K Srikanth confident for the 12th South Asian Games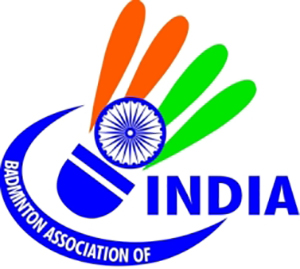 NI Wire, Sat, 6 Feb 2016
The 12th South Asian Games commencing today at Guwahati, the Badminton Association of India (BAI) announced Jwala Gutta as the captain of the Indian Women Badminton team while K Srikanth will be leading the Indian Men Badminton team to be held at Shillong from 6th to 10th February 2016.
Sourav Ganguly of Libra Legends the finest captain in the world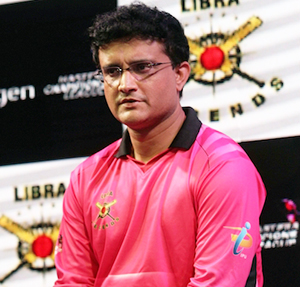 NI Wire, Wed, 20 Jan 2016
A great captain is the one, who fights for his players like a belligerent warrior and Sourav Ganguly is the best captain of India has got, He was chosen at a very critical phase of Indian cricket in 2000.
Star Sports Premier Badminton League 2016 concluded with Star-Studded Closing Ceremony in New Delhi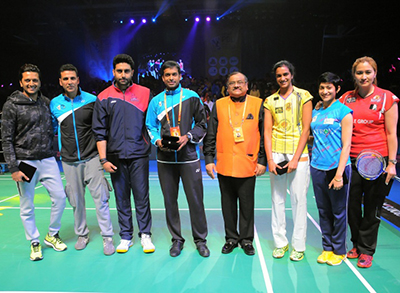 NI Wire, Mon, 18 Jan 2016
The Star Sports Premier Badminton League 2016 concluded with a huge fan-fare and celebration wherein Bollywood Super-stars
More Stories