World Book Fair New Delhi, 2012 begins with a new imagination



NI Wire, Sat, 25 Feb 2012
The biennial World Book Fair New Delhi, 2012 to be held from February 25 to March 4, 2012 began today.
20th New Delhi World Book Fair set to begins from Feb 25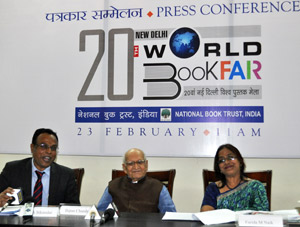 NI Wire, Thu, 23 Feb 2012
The nine-day long 20th New Delhi World Book Fair is set to commence from Saturday (February 25, 2012) at Pragati Maidan, New Delhi.....
26th Surajkund Craft Fair concludes with the pledge to convert bigger event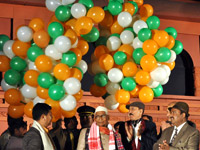 NI Wire, Fri, 17 Feb 2012
The 26th Surajkund National Craft Fair concludes on Wednesday with the assurance to return with a big bang next year at its scheduled date and time. It was decided in this episode of fair that since next year........
Valentine Day's celebration in full swing amid tight security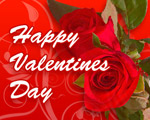 NI Wire, Tue, 14 Feb 2012
The lovers' festival Valentine Day (Feb 14) is being celebrated across the country including the national capital amid tight security...........
Surajkund Craft Mela: A place where many a tradition meet



NI Wire, Wed, 8 Feb 2012
Internationally acclaimed Suraj Kund Crafts Mela saw the dawn on February 1, 2012, and is on its extreme height now. This is the 26th time Haryana tourism is proudly hosting this mela.
More Stories