President Mukherjee to inaugurate the 32nd IITF 2012 in New Delhi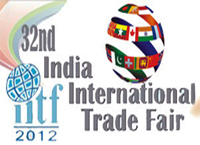 NI Wire, Wed, 14 Nov 2012
President Pranab Mukherjee will inaugurate the 32nd edition of India International Trade Fair (IITF) at Pragati Maidan in New Delhi today. IITF is one of the largest trade fair of the world which happens every year from 14th Nov to 27th Nov. This year too, it is going to kick off today within few minutes with the inauguration by President Mukherjee...............
President facilitates craftspersons and weavers with award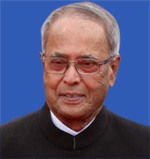 NI Wire, Fri, 9 Nov 2012
President Pranab Mukherjee on Friday facilitated 20 Shilp Guru, 18 Sant Kabir and 74 National awards to highly distinguished craftspersons and weavers of the country in the capital here
Indo-German Urban Mela kick starts in Delhi with great innovations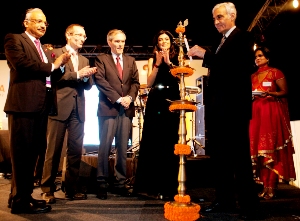 NI Wire, Sun, 28 Oct 2012
The much awaited Indo-German Urban Mela, Delhi kick started Saturday on Oct 27 at the Indraprastha Millennium" Park. The show was inaugurated by former Miss Universe and Bollywood actress, Sushmita Sen along with the German Ambassador to India, Michael Steiner and Governor of Delhi and Tejinder Khanna in a grand opening ceremony at the picturesque of Indrparastha Park...
Legendary writer Sunil Gangopadhyay dies at 78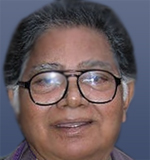 NI Wire, Tue, 23 Oct 2012
Legendary writing maestro and Sahitya Akademi President Sunil Gangopadhyay died at the age of 78 on Tuesday following a major cardiac arrest here, family sources said.
Hilary Mantel creates history by winning Man Booker Prize twice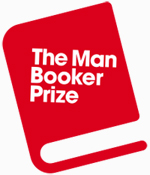 NI Wire, Wed, 17 Oct 2012
British author Hilary Mantel has created history in the world of literature as she has become the first lady to win the Man Booker Prize twice...............
More Stories