275 Million tobacco users in India: Study



NI Wire, Fri, 17 Aug 2012
India has nearly 275 million tobacco users and is just behind China who has approximately 301 million tobacco users, says a study published in The Lancet (medical journal).
RBISE SSC Part-I result 2012 declared: Check results



NI Wire, Thu, 16 Aug 2012
RBISE SSC Part-I result 2012 has been declared. The results are available on the Rawalpindi Board of Intermediate and Secondary Education (RBISE) website. The results of SSC Part-I (9th Class) Annual Examination 2012 were awaited by the students.
Australian scientists conduct trials for Hepatitis C vaccine


NI Wire, Thu, 16 Aug 2012
In a bid to save people from deadly Hepatitis C, Australian scientists have developed a vaccine that is undergoing trials. Around 200 million people worldwide are suffering from this disease.
Overweight mothers could invite health risk for babies



NI Wire, Thu, 16 Aug 2012
The expectant overweight mothers could be spoiling unborn baby's health for a lifetime, a new research has cautioned.
Drinking water regularly helps in reducing headache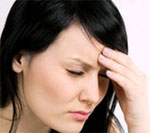 NI Wire, Mon, 13 Aug 2012
Scientists from the University of Maastricht, Netherlands have carried out a new study that claims people drinking water regularly are less prone to headaches and migraines.
More Stories