Orange juice to enhance your beauty


NI Wire, Mon, 23 Jul 2012
Adding to benefits of orange juice, a research says that a glass of orange juice can improve your skin, hair and nails and add to your beauty.
Obesity has nothing to do with exam results



NI Wire, Sat, 21 Jul 2012
A recent study has found that obesity does not affect academic results. The finding of the study is a breather for the fat kids and their parents. The study asserts that being overweight has no impact on academic brightness.
Tobacco consumption is highest in Uttarakhand in north: Survey


NI Wire, Sat, 21 Jul 2012
The Indian state of Uttarakhand which is best known for beautiful places and good climate has added a dubious identity of being the state with highest consumption of tobacco products. Jammu and Kashmir is on second place in terms of tobacco consumption, says a survey.
Rancho's school in '3 Idiots' finds sponsors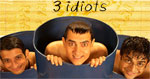 NI Wire, Fri, 20 Jul 2012
After the success of Aamir Khan starrer "3 Idiots" Druk White Lotus School in Ladakh in Jammu and Kashmir that was labeled as Rancho's school has not only found tourists, but has also got sponsors for the under-privileged students studying here.
Moderate alcohol consumption is associated with reduced risk of kidney cancer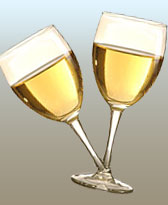 NI Wire, Fri, 20 Jul 2012
A new research has offered strength to the previous findings that says drinking in moderate amounts is linked with a lower risk of kidney cancer that may affect about 1percent of the general population.
More Stories