Multidrug treatment could make cancers manageable in coming decades



NI Wire, Thu, 12 Jul 2012
A new research has revealed how resistance to targeted drug therapy emerges in colorectal cancers. The study also discusses about a multidrug approach that could be helpful in managing the many cancers, if the said form of cancer is not curable.
Iron pills may cut fatigue among non-anaemic women by 50pc


NI Wire, Wed, 11 Jul 2012
Iron pills could be savior for the women suffering from unexplained fatigue. A study has revealed that iron pills can boost their energy levels by almost 50 percent.
What is World Population Day?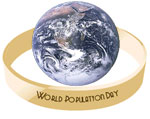 NI Wire, Wed, 11 Jul 2012
World Population Day is observed every year on July 11 to raise awareness among people about the global population issues.
57,000 mothers and one in every 10 minutes dies in India: UN



NI Wire, Thu, 5 Jul 2012
57,000 maternal deaths took place in India in 2010 making it six every hour and one every 10 minutes according to a report released by UN.
Coke and Pepsi contain alcohol traces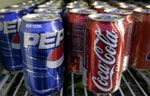 NI Wire, Thu, 28 Jun 2012
A recent test on the soft drinks revealed that that more than half of leading soft drinks including Coke and Pepsi, contain some traces of alcohol. The findings can be reason of stir among the people using the carbonated soft drink for religious, health or safety reasons.
More Stories