10 best New Year resolutions


Amit Kumar, Mon, 31 Dec 2012
2012 is about to end in few hours with the beginning of year 2013. Like every year we are planning to take some resolution for the year 2013 also but confused about what. So here are 10 best New Year resolutions that would certainly reduce your confusion and you may take the best new year resolutions for you in the coming year.
Wikipedia co-founder Jimmy Wales marries Kate Garvey in London



NI Wire, Sun, 7 Oct 2012
Jimmy Wales, co-founder and promoter of the online non-profit encyclopedia Wikipedia and the Wikia company has married Tony Blair's former secretary, Kate Garvey in a ceremony held at the Wesley's Church in the London, which was witnessed by the who's who of the world of politics and entertainment.
Spending time with spouse is the key to successful marriage: Khloe



NI Wire, Tue, 10 Apr 2012
Socialite and model Khloe Kardashian reveals the secrets of a successful marriage. As per her giving time to your partner is the key to a successful marriage.
Nothing beats a child's smile when it comes to true happiness: Telegraph reports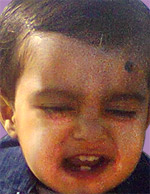 NI Wire, Mon, 9 Apr 2012
A leading English Newspaper of Australia 'Daily Telegraph' has reported that according to the latest survey, Australians derive true happiness by simply looking at their children's smile.......
NABH Accreditation to Maharishi Ayurveda Hospital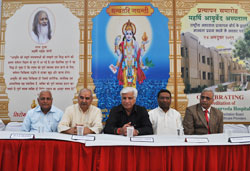 NI Wire, Mon, 24 Oct 2011
Carrying forwards its legacy of excellence, Maharishi Ayurveda has added a new feather in its crown as it has got NABH accreditation.
More Stories