Press Statement by Prime Minister of India during the visit of Prime Minister of Singapore to India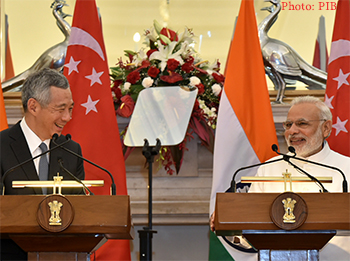 NI Wire, Wed, 5 Oct 2016
I have been informed that Singapore is leading the world in putting driverless cars on the road. But, I rest assured, we all rest assured, that one of India's strongest well-wishers Prime Minister Lee is in the driving seat for Singapore and for our bilateral relationship.
पीएम मोदी ने अपने समकक्ष लुंग से की मुलाकात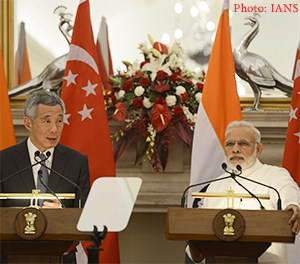 NI Wire, Tue, 4 Oct 2016
पांच दिवसीय यात्रा पर सोमवार को नई दिल्ली पहुंचे सिंगापुर के प्रधानमंत्री लुंग स
Text of PM's media statement during the joint press briefing with Prime Minister of Nepal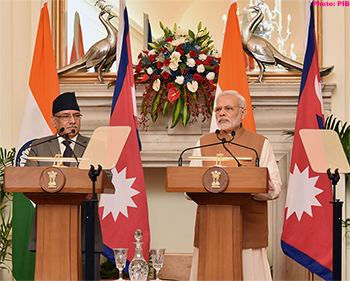 NI Wire, Fri, 16 Sep 2016
The Prime Minister, Narendra Modi and the Prime Minister of Nepal, Mr. Pushpa Kamal Dahal at the joint media briefing, at Hyderabad House, in New Delhi.
India-Afghanistan Joint Statement during the visit of President of Afghanistan to India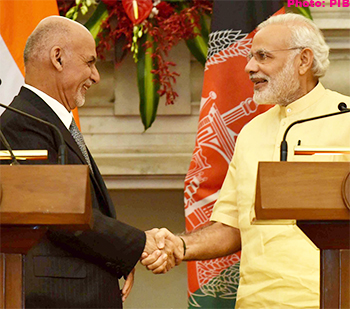 NI Wire, Thu, 15 Sep 2016
The President of the Islamic Republic of Afghanistan His Excellency Dr. Mohammad Ashraf Ghani was warmly welcomed on his working visit to India on 14 & 15 September 2016. During the visit, he held discussions with Prime Minister Shri Narendra Modi and will be received later yesterday by Rashtrapatiji
Opening Statement by Prime Minister Modi at the 14th ASEAN-India Summit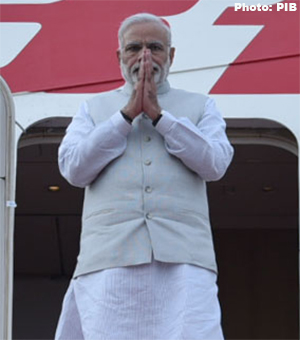 NI Wire, Fri, 9 Sep 2016
I am delighted to renew close bonds of friendship that we have nurtured with ASEAN over the years. I would also like to thank you for the excellent arrangements and for the warmth of your welcome.
More Stories