Kalasalingam University bagged overall championship in "Karizal Tthirai vizha"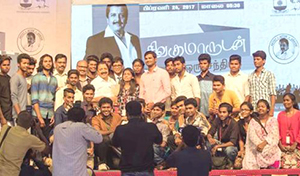 NI Wire, Fri, 3 Mar 2017
Visual Communication Students receives Champion ship by Actor Sivakumar. Mononmaniam sundaranar university organized 3 days "Karizal Tthirai vizha".
Establish 5 world class educational institutes to provide better traditional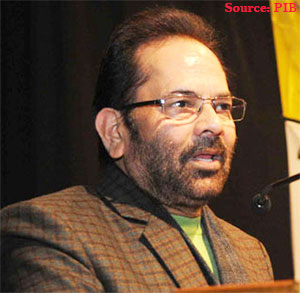 NI Wire, Thu, 2 Mar 2017
The Minister of State for Minority Affairs (Independent Charge) & Parliamentary Affairs Mukhtar Abbas Naqvi said here that the Central Government led by Hon'ble Prime Minister Narendra Modi has been working on war-footing to ensure affordable-accessible and quality education to all sections of the society including Minorities.
Kalasalingam Univarisity Organised a National social work workshop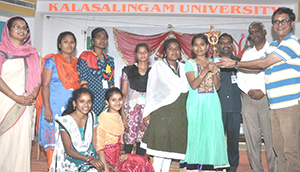 NI Wire, Fri, 24 Feb 2017
Kalasalingam Univarisity Department Of Social Work Organised National Level Social Work Students Meet "MANTRA -17 HELP US TO HELP YOU". Director Dr. S. Shasi Anand , presided over the function.
President of India inaugurates international conference on 'Bharat Bodh'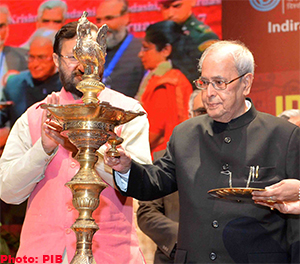 NI Wire, Fri, 24 Feb 2017
The President of India, Pranab Mukherjee inaugurated an international conference on 'Bharat Bodh' (Idea of Bharat) organized by the Indira Gandhi National Open University and Bhartiya Shikshan Mandal.
KLU varsity students First place in CSIR - CECRI National Level Symposium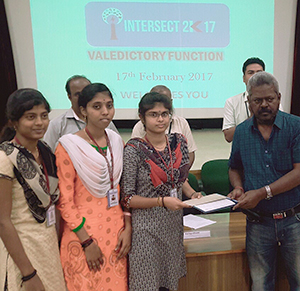 NI Wire, Wed, 22 Feb 2017
S. Mercy golda, M. Poornima Devi, and K. Anusha Bhavani from Bio Medical Engg., Kalasalingam University, under the guidance of prof.
More Stories