Kalasalingam Univarisity Organised a National social work workshop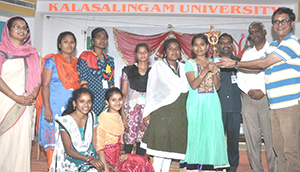 NI Wire, Fri, 24 Feb 2017
Kalasalingam Univarisity Department Of Social Work Organised National Level Social Work Students Meet "MANTRA -17 HELP US TO HELP YOU". Director Dr. S. Shasi Anand , presided over the function.
President of India inaugurates international conference on 'Bharat Bodh'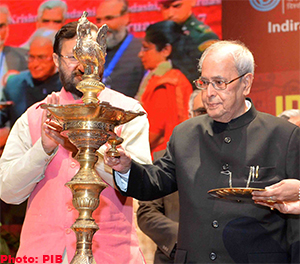 NI Wire, Fri, 24 Feb 2017
The President of India, Pranab Mukherjee inaugurated an international conference on 'Bharat Bodh' (Idea of Bharat) organized by the Indira Gandhi National Open University and Bhartiya Shikshan Mandal.
KLU varsity students First place in CSIR - CECRI National Level Symposium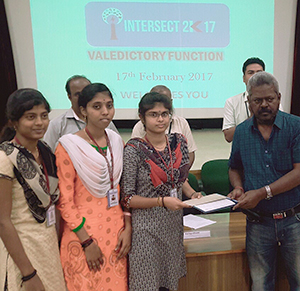 NI Wire, Wed, 22 Feb 2017
S. Mercy golda, M. Poornima Devi, and K. Anusha Bhavani from Bio Medical Engg., Kalasalingam University, under the guidance of prof.
President of India calls upon Shri Ram College of Commerce to set itself higher benchmarks of excellence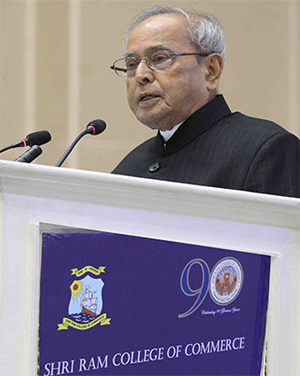 NI Wire, Tue, 21 Feb 2017
Speaking on the occasion, the President said global rankings of Indian higher educational institutions remain poor. After several years of efforts, he is satisfied that at least three institutions of higher learning in the country have secured top places.
Kalasalingam University science MOU with ICAI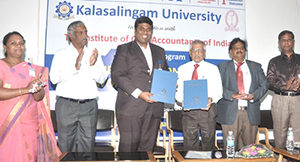 NI Wire, Mon, 13 Feb 2017
Srivi Kalasalingam University,CASSCOM -Commerce Association Inauguration and MoU Germany with ICAI is held in University
More Stories