Regionalism: biggest threat to national unity



M Shamsur Rabb Khan, Thu, 30 Oct 2008
With Mumbai seething with mindless hate campaign against the north Indian by Raj Thackeray's Maharashtra Navnirman Sena (MNS), the politics of aggressive regionalism has once again attained centre stage in our country.
Raj playing cards of divisive politics



Vikash Ranjan, Wed, 22 Oct 2008
A self-centred divisive policy utterly to gain political mileage seems to be going dearer to MNS chief Raj Thackeray. His party's rampage against defensive, peaceful and unarmed North Indians, in general, earlier and students
Need of self-introspection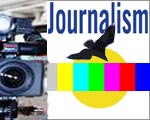 NI Wire, Thu, 16 Oct 2008
"Is there a single day out of 365 in the year, when a family can sit together to watch television without an assault on their basic senses?" asked a Supreme Court
A politically arrogant move



Deepak Kumar Mohanty, Tue, 14 Oct 2008
The Sonia Gandhi - Mayawati battle for the political turf in India's most populous state, Uttar Pradesh gets murkier when the Bahujan Samaj Party (BSP)
Zardari's remarks show a greater flexibility



NI Wire, Tue, 7 Oct 2008
Pakistan President Asif Ali Zardari has been criticised at home and in Kashmir by separatists for describing India administered Kashmir rebels as "terrorists"
More Stories