Pretext of the false war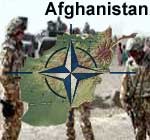 M Shamsur Rabb Khan, Tue, 24 Mar 2009
On 20 March 2003, the US invaded Iraq with a false pretext that the latter was a threat to the world because it possessed weapon of mass destruction (WMD).
New age communal campaigner



Deepak Kumar Mohanty, Wed, 18 Mar 2009
The Election Commission of India has registered a criminal case against Varun Gandhi, the son of sitting Pilibhit MP Meneka Gandhi and late Sanjay Gandhi
BJP's IT vision


M Shamsur Rabb Khan, Mon, 16 Mar 2009
Amidst internal clash between Arun Jaitley and Rajnath Singh, the BJP has released "Information Technology (IT) Vision Document" that spells out, among others,
Storms are strong enough



NI Wire, Thu, 12 Mar 2009
India, the world's largest secular democracy is going to face the general elections for Lok Sabha (House of the People) between the coming April 16 & May 13.
Strengthening food security policy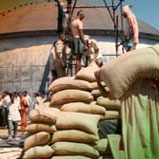 Deepak Kumar Mohanty, Thu, 5 Mar 2009
Recent report of the United Nations World Food Programme (UNWFP) highlights the fact that most in rural India are victims of malnutrition.
More Stories