Delhi assembly election recorded 62.59% turnout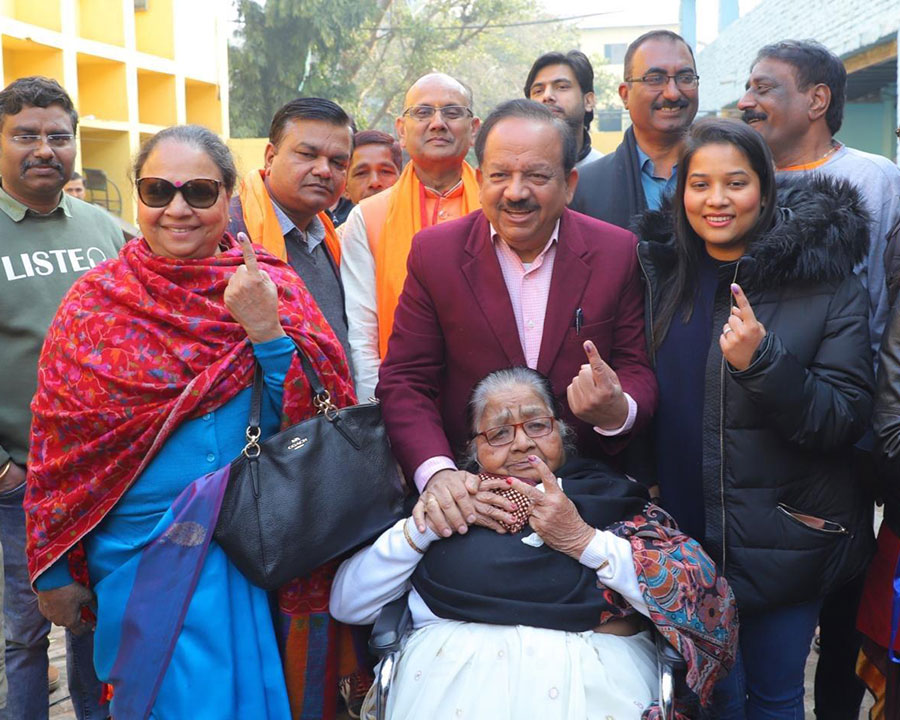 New Delhi: Delhi assembly election recorded 62.59% turnout, which is less than the 2015 turnout. In 2015 assembly 67.5% turnout was recorded. Delhi Chief Electoral Officer (CEO) Ranbir Singh announced the final data of the Delhi assembly election which was held on Saturday Yesterday. As per the announcement made by the Delhi Chief Electoral Officer, the official turnout data was 62.59%.
During 2015 assembly election voter turnout was recorded 67.12%, when AAP swept the polls and formed the Government in Delhi Assembly.
The turnout of the 2020 Delhi assembly election was higher than the Lok Sabha election turnout of 60.6%. Yesterday turnout was registered a significant dip from the previous two assembly elections, including in 2013 it was 65.63%.
During the 2020 Delhi assembly elections female turnout was 62.55%, while male turnout was 62.6%. The Ballimaran constituency recorded highest turnout of 62.6%, while lowest turnout was 45.4% at Delhi Cantt.
During the press conference Delhi Chief Electoral Officer (CEO) Ranbir Singh said "We have been at the job since last night...We began our scrutiny at different schedules for different assembly constituencies. This data comes from polling stations from presiding officers which is then fed in the system assembly constituency wise. This process was going on since morning. This process is over now and I can tell you the voter turnout is 62.59%."
Delhi chief minister Arvind Kejriwal questioned EC for the delay in releasing final turnout, in a Twitter post he said "Absolutely shocking. What is EC doing? Why are they not releasing poll turnout figures, several hours after polling?"
Kalitara Mandal, Delhi's oldest voter, voted around 10:30am. Her age is 111 years and voted at around 10:30 am, Kalitara Mandal may need help to move around but on Saturday she voted early morning.
The oldest came to the polling booth with her family and she was on the wheeled chair. Ms Mandal came to a polling station in Chittaranjan Park with her son, grandson and other family members.
Bachchan Singh was the oldest voter at the age of 111 during the 2019 elections. He used to stay at his reside in Tilak Nagar and died last December. He voted during the 2019 elections as oldest voter aged at 111 years.
The counting of votes will take place on 11 February and results will be declared on the same day. According to the various exit polls, AAP would retain Delhi by winning 40-45 seats, while the BJP seats will at expected to get 24-28 seats. Congress will manage to get 2-3 seats.