Google News App is now available with the support for Multiple Languages
New Delhi, Fri, 08 Nov 2019
Deepak Kumar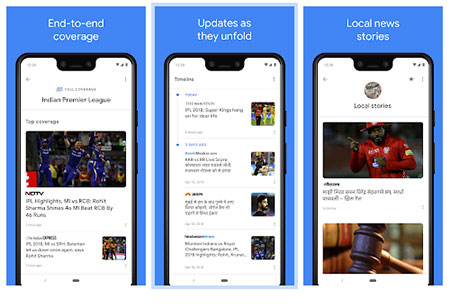 Very popular news application the Google News App for mobile devices now supports multiple languages. Google decided to release Google News app with the support of multiple languages as most of the users prefer to read in more than one language in the same app. Google rolled out a news update to its Google News app which brings multiple language support in the app.
With this update Google News app will start supporting multiple language in the same app and user will be able to read news in multiple language if they wish. Application allows the users to select the languages they want to view in the application. This one of the big feature of Google News app and expected to increase the application usage. Now users don't have to switch between the applications to view news in different languages.
Google News app will be able to server the user in multiple languages with the same feed and it can be customized by users. Users will now be able to add multiple language of their interest in the application. Most of the people prefer to read news in their regional languages also.
According to the official Blog Post over 60% of people browse more than one language while surfing the Internet. So, to meet the users demand Google decided to release its Google news app with the multiple language support. With this update google is hoping to make it easier for user to use one app to get news in multiple languages. This will also help Google to grow their business.
Users can select the language of their interest in Google News app by going to the "Languages and regions of interest" section and then select appropriate language/region. This will instruct the app to show news for selected region and languages.
Google released this feature for Google News app on Android and iOS devices. This update is available for the users of over 141 countries and app supports 41 languages.