It's 2 Months Since Apple Launched iOS 13. Here Are The Key Features
New Delhi, Wed, 13 Nov 2019
Deepak Kumar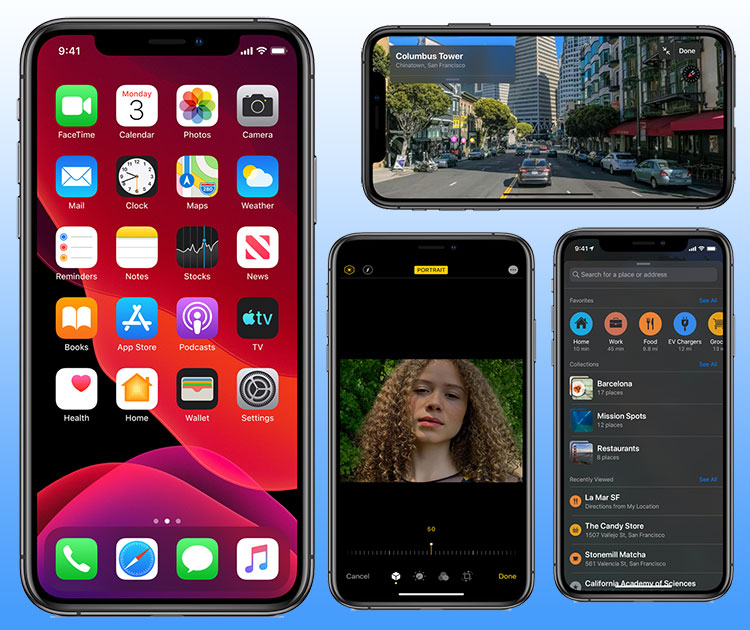 Nearly two months have elapsed since Apple released iOS 13 update. The update has been an enchanting one and a big break from the so called iOS updates that come every year. There are several key new features and a bounty of enhancements packed within.
Do you want to take a quick and breed dash to the key features of iOS 13? Well, here we make a list of key ios 13 features.
Dark mode
The Dark Mode is available for everything on screen starting from the apps to the browsers to settings. Yes, dark mode known for saving battery life and making things easily readable is finally here for iOS users.
Advanced Photo Editing Tools
iOS 13 has come packed with a reserve of photo editing tools that can just spice up your photo gallery. The new range of tools will allow users to tweak their images in as many as 15 different ways including contrast, light and shadow.
QuickPath Keyboard
iOS 13 is also loaded with a new QuickPath keyboard that allows users to swipe on it rather than just tapping. Once you are used to it, you find it faster for all inputs.
AI Based FaceTime Gaze
When talking over FaceTime, users are generally seen to look at the screen instead of staring straight. Now the new AI driven FaceTime will adjust your gaze so that it seems you are looking straight.
Smarter Face ID
As of now to open phone with your face requires holding the phone straight in front of the face like a mirror. Now with iOS 13 you need to just look at the phone without holding it and it opens instantly. This is made possible thanks to larger field of view.
Battery Enhancement
iOS 13 will help curbing the power usage and will be able to allocate power more effectively for longer battery life.
Enhanced Camera Capacity
With iOS 13 camera is going to receive a big upgrade. The new portrait mode which is supported only in new iOS devices will offer custom lighting. You can also tweak your look and feel like your preference in a world west movies.
Far Better Siri
Apple's quintessential Siri digital assistant only became better with iOS 13 as the Siri voice will have a more natural tone. You will have a More refined Siri voice for all your conversations.
New Memoji
Finally, to add more spice to your chat messages and email conversations, now you can use Memoji stickers right from the keyboard. Memoji is the cartoon face of you or any person you want to use.
Conclusion
How can Apple enthusiasts and iOS loyalists can let go such an update without applause? Well, being extremely well received iOS 13 already bought Apple at the forefront of innovation in the world of mobility. iOS 13 in many successive years has been the most important operating system for Apple. But this time iOS 13 is only released for iPhone as new features for iPad is soon going to be released soon.