Who is Godfather of Avengers as per Mark Ruffalo?
New Delhi, Thu, 12 Apr 2018
NI Wire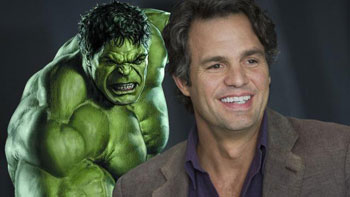 Who is Godfather of Avengers as per Mark Ruffalo?
Mark Ruffalo calls Robert Downey Jr aka Ironman, the Godfather of Avengers!
"Robert Downey Jr is the Godfather of all this!" Mark Ruffalo aka Hulk reveals his favorite part of being with the Avengers!
Actor Mark Ruffalo is universally loved across the world, and especially in India for essaying Dr Bruce Banner aka Hulk, one of the most popular Avengers in the franchise.
Hulk is all set to smash his way in the much awaited Avengers: Infinity War releasing on 27th April, and Mark Ruffalo reveals his favorite part about being back with the Avengers, and calls Robert Downey Jr The Godfather!
"My favorite part it is the talent, and the feeling that we're in a collaboration where there's a sense of fairness and everyone's looking out for one another. Then there is Robert Downey Jr. and just being in Robert's presence. He's the godfather of all this. That model has carried on throughout these last ten years or even longer. And it's constantly developed.
It's exciting when I look around at the talent of the actors and where they come from to be put into this world and work with the resources that we have. There is an enormous amount of talent here in every department from all over the world. Then when I see the racial diversity that's really honest and fully expressed, I think there's hope for the world."
When asked about what audiences will love most about Avengers: Infinity War, he says, "I think audiences will love the scope of it and the fact that all of their favorites are in it. Everyone has their favorite character. And everyone has their favorite Marvel movie and their favorite Marvel world. So to see all of them coming together will be really exciting for people.Then there is Thanos and the impossibly high stakes and risks for the Avengers and their allies."
ABOUT THE MOVIE
An unprecedented cinematic journey ten years in the making and spanning the entire Marvel Cinematic Universe, Marvel Studios' "Avengers: Infinity War" brings to the screen the ultimate, deadliest showdown of all time. The Avengers and their Super Hero allies must be willing to sacrifice all in an attempt to defeat the powerful Thanos before his blitz of devastation and ruin puts an end to the universe.
22 heroes, 6 infinity Gems, 1 Mad Titan. Avengers Infinity War releases on 27th April 2018 in English, Hindi, Tamil and Telugu.