Selena Gomez is no longer the 'Most Followed' On Instagram: Check Who Dethroned Her?
Bollywood, Tue, 30 Oct 2018
Deepak Kumar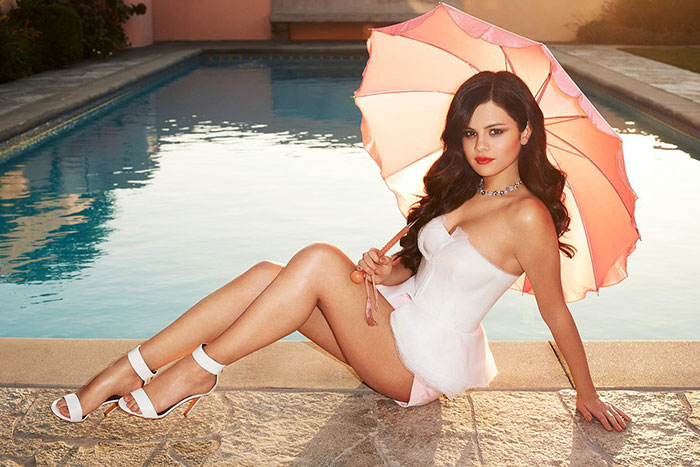 American star Selena Gomez who has been the most celebrated and followed Instagram follower with an unbelievable 144+ million followers on the most popular photo sharing social media platform is now no longer at the 1st place in the race. Yes, you heard it right, the Wizards of Waverly Place star has been now replaced by Portuguese soccer star Cristiano Ronaldo at the top spot.
The 26 year old actress became the most followed Instagrammer with 144,308,767 followers currently was dethroned by 33 year old Cristiano Ronaldo , who is perhaps the most popular football players of present time. Cristiano is now ahead of Salena with a marginal difference of over 100,000 followers with 144,309,204 followers.
Earlier in 2017, Selena Gomez became a youth icon and was named amongst the Time's list of Most Influential People after the sensational singer-actress-producer became the first celebrity to jump into the 100 million followers club of Instagram to set a benchmark.
The major reason behind Salena Gomez falling behind Cristiano Ronaldo could be her short break from the photo-sharing site as her last activity on Instagram took place on September 23 and the post clearly mentions that she is in the mood of a short break from social media for the time being. Here is what her latest Instagram post reads:
"Mood lol (I was looking at myself in the mirror -like an idiot!) Update: taking a social media break. Again. As much as I am grateful for the voice that social media gives each of us, I am equally grateful to be able to step back and live my life present to the moment I have been given. Kindness and encouragement only for a bit! Just remember- negative comments can hurt anybody's feelings. Obvi."
On the other hand, Christiano's latest activity on Instagram took place today and that could be a reason that he got those hike in followers.
Salena's last post on Instagram came before she made the news of going to a rehab facility for some mental health treatment. The actress was hospitalized twice due to a low white blood cell count post her kidney transplant last year.