What's New In Android O: Everything You Need To Know
New Delhi, Fri, 24 Mar 2017
NI Wire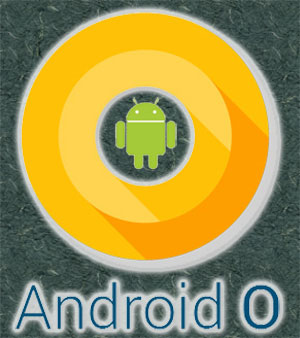 It was only last year that Google came up with a surprising move by introducing the world to Developer Preview of the highly talked about Android Nougat.
And this year, it has come up with Android O. It is notable that the Android N had got its final version released in August 2016, and one can expect that same format for the Android O as well. It will under all likelihood hit the market somewhere around August or September.
While we wait for the release date confirmation, it is important to see what all features are going to be novel with Android O.
New Features In Android O
Notifications
Android O is said to feature customizable notification channel through which the alerts will be categorized by type. It will allow user to nod off notifications, while also setting the time limit for notification time out. In addition, the background color will also be adjustable.
Enhanced Autofill Framework
To avail this feature, you will have to opt in for the service. Once you do that, this feature will make it easier for you to fill in the login and credit-card information forms with less mistakes and recurrence.
Better keyboard control
Another exciting feature with Android O is that is won't be confined to phones, and will have better arrow as well as the tab key navigation to facilitate physical keyboard use.
Background limits
Another important feature that Android O will have is the ability to confine precise app activities in the background. Moreover, this functionality improves with the main concern being on expanding device battery life sans any user-input.
Adaptive icons
All the icons in the new Android O will hold up visual effects. They can even be displayed in a mixture of shapes on unusual devices.
Multi-display support
Fascinatingly, Android O is also said to support compound displays, letting a user to shift an activity from one screen to the next.
Picture-in-Picture mode
This feature is already a part of the Android TV, and with Android O, it will be part of your mobile device too which is very helpful is video playback.
Connectivity enhancements
It will come with Wi-Fi Aware that would let the apps and close by devices to determine and converse over Wi-Fi that too without the presence of any internet access point.
Improved management of cached data
Every app in the Android O would come with storage room quota for cached data. Whenever the system will be in a need to free the disk space, it will erase data from the apps using added allocated quota.
Copy Less
This feature is anticipated to make it easier for the users to copy pasting the text from one app to another by offering suggestions in the next app. It will give you hint about what you were typing in the previous app and what you are doing in the next.
New enterprise features
Reports suggest that in the Android O, profile holder and device holder management modes are going to be more powerful, prolific and easier to stipulation.
The features of Android O sound promising, which apparently increase the curiosity to know what all devices would be eligible for this upgrade. So, let us know have a sneak peek at the phones which will get Android O, and find out if yours is one among them.
The phones eligible for Android O
It goes without saying that Google smartphones and tablets will be the first to get this new OS. However, this will depend on security updates. For any device, security updates are given for three years from release, or 18 months once it gets removed from Google Play Store.
Possibilities are high that if you own a current flagship smartphone or tablet from a recognized maker like Sony, HTC, LG, Samsung, or Motorola, the new update will be rolled out in the initial months of year 2018. And for those using mid-range models, the update may not be available at all.