The Films and Theatre Society presents RANG
New Delhi, Mon, 08 Jul 2013
Deepak Mohanty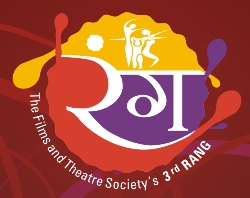 The festival of Indian arts, "Rang" organised by the "The Films and Theatre Society" is all set to splash its colours in its third edition starting from 19th July in Delhi. The festival which will run till 28th July will not only give you an opportunity to watch some of the finest plays but also various other art forms including literature, films, photography and folk art.
The 2013 "Rang" festival is bringing together the very well-known Nadira Zaheer Babbar with two of her mega productions ("Beghum Jaan" and Ye Hai Bombay Meri Jaan ); National Award winning film director Onir with his play "Bade Shehar Ke Log" – a play based on Indian film industry; celebrated theatre, film and television personality Sushma Seth in a live conversation; Dheeraj Paul with all his world class photography skills; and Atul Satya Koushik with his magnum-opus DRAUPADI premiering on the concluding day of the festival.
There is more for you in the festival of Rang. This unique multi-arts event gives a platform to various artists and artisans in the field of folk music, handicrafts and puppetry to showcase their talent to the world. Most importantly, The Films and Art Society with experienced artists, authors, playwrights and actors also creates an interactive platform for various young and amateur artists of various art forms.
While the theatre festival Manch Naad brings some of the finest plays on stage, the literature festival Kalam Kaari offers panel discussion, narrative drama and a Hindi Kavi Samelan (with the best poets in the town).
As a part of "Rang", the film festival Cinesthesia which is only for a single day (22nd July) will start with the screening of selected short films, the screening of award winning firm "I Am". Besides, there is a tribute performance to the 100 years of Indian cinema with live dance performance and stand-up comedy.
In addition, there is a photography festival Shutter's Creed with exhibition of selected entries and technical workshop by experts. And finally, the folk art festival Parampara, which will run all through 10 days, will exhibit handicrafts made by rural artisans, paintings done by rural painters and live puppetry shows by folk artists.
Registered under Societies Registration Act, 1860, "The Films and Theatre Society" has been constantly working towards the production and promotion of theatrical dramas, plays, short films and various other performing arts such as dance and music in India. Besides, through festivals like "Rang", the Society has also included other art forms by giving a platform to budding artists.
Venues:
This year, the festival will take place at four different venues: Sri Ram Centre, LTG, Alliance Francaise and Hindi Bhawan.
For more information on the entry fee and programme details, you may contact the society on its website: fts.co.in