Jiah Khan's death; suicide as major public health problem
New Delhi, Tue, 11 Jun 2013
Deepak Mohanty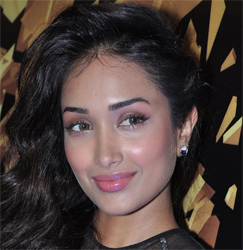 Bollywood actress Jiah Khan's death has yet again brought suicide to the forefront of our concerned zone, considering the fact that suicide is an important, largely preventable public health problem. Today, it is a leading cause of death among young people in India.
Emerging Bollywood actress Jiah Khan's death, whose body was found hanging from her Mumbai residence, has shocked the entire film fraternity and her fans. Also known by her original name Nafisa Khan, the actress made her Hindi film debut, aged 18, with Ram Gopal Varma's "Nishabd" (2007) opposite one of India's much acclaimed actor, Amitabh Bachchan.
Jiah was brought up in England and had shifted to Mumbai with her mother, dreaming a successful career in the Hindi film industry. Other than her debut film, she also acted in films like "Ghajini" (2008) and the multi-starrer comedy "Housefull" (2010). While some speculate that it's her failed love life that takes her life, others said it's her failed career that forced her to that state.
Whatever may be the reason, we all are certainly saddened and expressed our shock on various forums. However, the demise of such a young actress has yet again pushed us to understand the trend behind such suicidal tendencies among young people in India and around the world.
In modern day society, where everyone becomes so drifted from each other with self centric approach towards life and career, it can be easily described as an outcome of high stress, pressure from within and loneliness.
This can be explained further keeping in mind the rising number of suicide cases among school and college students in India, which is believed to be a result of high aspirations from parents and the peer pressure.
Nevertheless, examining some of the most recent cases, the main reason behind someone taking his or her own life can be summed up to stress, anxiety and depression. Looking at the economy and human cost of suicidal behaviour to individual, family and society as a whole, it is now a major public health problem in many countries, including India.
Today, suicide is the third leading cause of death among youth worldwide. Although it seems very much elusive, suicide can be controlled by the society itself. Any symptom of depression, anxiety and panic attack should not be taken lightly as these are mild forms of mental illness.
In many parts of the world, mental disorder and alcohol use disorder are a major risk factor while in India depressive behaviour and impulsiveness act as the major cause. Moreover, other than any psychiatric disorder, personality disorder also makes us vulnerable under any stressful situation.
A trigger for any such depression behaviour can be anything but as those with personality disorder, which means lacking stress tolerance or emotionally less stable, a breakdown in professional and personal life can lead to serious trouble.
On the personal front, while one should be open about his or her issues in life, it is also the family and friends who should come forward in providing counselling. Nevertheless, there should not be the slightest of hesitation in seeking help of a counsellor or even a psychiatrist on the event of any stressful situation when most of us find it difficult to cope with.