Maruti launches Maruti Suzuki Ertiga 1.5 diesel car at starting cost of Rs. 9.86 lakh
New Delhi, Tue, 30 Apr 2019
Deepak Kumar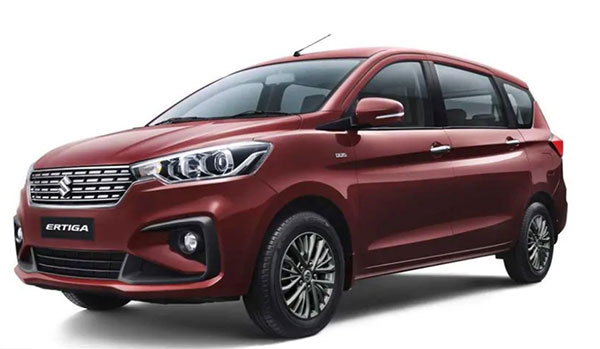 Automobile manufacturing company Maruti Suzuki launches its diesel model car Maruti Suzuki Ertiga 1.5 at starting cost of Rs. 9.86 lakh in India, Today. Company launched three models of Maruti Suzuki Ertiga 1.5. The models launched by company are VDi, ZDi and ZDi+.
These models are diesel version of Maruti Suzuki Ertiga 1.5; Company found previous models very successful in market.
As per the previous news Maruti will stop production of diesel cars by 2020 in country. This is going to be the end of production of diesel cars in country by 2020.
Maruti has introduced its new 95hp, 1.5-litre diesel engine (DDiS 225) on the Ciaz models. Now Maruti Suzuki has launched the Ertiga MPV with the same motor. This engine provides high performance and also gives superior mileage.
This car Ertiga 1.5 diesel is not available on the base variant. The Ertiga 1.5 diesel prices are about Rs 29,000 more than the equivalent models of Ertiga 1.3-litre variants. Company said that the price increase is due to engine and gearbox of this model.
The Maruti Suzuki Ertiga 1.5 diesel car is using in-house-developed four-cylinder 95hp at 4,000rpm and 225Nm of torque at 1,500-2,500rpm diesel engine.
The Maruti Suzuki Ertiga 1.5 diesel car is giving mileage of 24.20kpl, while Ciaz is giving 26.82kpl mileage.
As compared to the previous Maruti Ertiga 1.3-litre diesel, new Ertiga 1.5 gives quick response but this model is less fuel-efficient. The fuel-efficiency of Ertiga 1.5 is less by a 1.27kpl as compare to Maruti Ertiga 1.3-litre diesel.
According to the Maruti Suzuki the Ertiga car is market leader in this car segment and its market share is 39 percent in this segment. Maruti launched second-gen Ertiga back in 2019 and company sold over 40,000 cars by April 2019. Company is achieving a growing of 150 percent year-on-year.
The Maruti Ertiga model is one of the successful car for company in recent years.
There is not new change in the in the features and design in the Maruti Ertiga 1.5. Company just changed engine-gearbox combination in the new Maruti Ertiga 1.5 diesel models.
According to the company, to meet the BS-VI emission norms company will stop production of all diesel cards before the April 2020 deadline.
All new cars will be upgraded to meet BS-VI emission before April 2020 deadline.
Company also confirmed that there might be comeback of 1.5-litre DDiS 225 diesel engine in BS-VI form based on the customer acceptance.