Punjab Government All Set to release budget on Luxury Cars Up to Rs. 100-Crore
Punjab, Tue, 13 Nov 2018
Deepak Kumar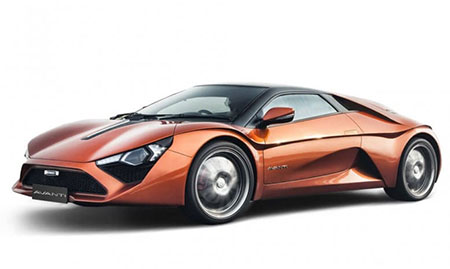 The Congress government in Punjab state led by Chief Minister Amarinder Singh is all set to issue big budget on buying Luxury cars for the top officers, law makers and other high-profile government officials. The budget has been approved approximately for 434 new luxury cars. Although last year when this government came in power, it was against any VIP culture and called this wasteful expenditure.
The Sources told the IANS that the finance department had been opposing to even release the refreshment practice for the employees in government offices to cut down on expenses.
Now it is shocking to see the turning side of the congress government by approving this big budget of luxury cars. According to the reports the Punjab government is said to be under impending debt of over Rs 2 lakh crore. Chief Minister, Amarinder Singh is already quite popular for flying in the state government aircrafts within the state and other places. Now according to the approved budget, he will get 16 brand-new bullet-proof Toyota Land Cruiser SUVs under his convoy. Plus, the Chief Minister is already provided with Z-plus security cover under his fleet.
A senior officer told the IANS, that each of these vehicles will cost over Rs. 1.70 Crore with the bullet proofing and other works luxury plus security measures work inside them. The earlier vehicles have already crossed their maximum age of utility and mileage under state government rules, Thus the new acquiring of these vehicles is being justified under the rules of state government.
Already nearly hundred Toyota Crysta MPVs are being bought for the 117 legislators' members in assembly. The remaining officials are entitled for more upgraded vehicles which will approve the budget of Rs.20-24 Lakh. While the 17 cabinet ministers will get approval of Toyota Fortuner. In Governors house, Punjab Raj Bhawan, five vehicles are also being replaced under this budget.
General Punjab Advocate and the state Chief Secretary will get new Toyota Fortuner SUVs under the government approved budget of Rs 35 Lakh each and other top bureaucrats and officers in the government will get 29 New Toyota Cyrsta MPVs. Under this big budget several cars are also been bought for senior and middle level officers of Punjab Government which will include Maruti Suzuki Ciaz, Dezire and Ertiga vehicles.